I've got a tiny idea - now to see if I can make it a reality…
Okay, I found one of the few miniature items I have ever made and entered it. This is so much fun! I can't wait for the next challenge.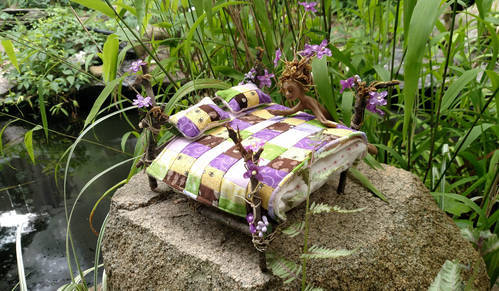 I am loving that you guys are working both in and out of your comfort zones…
It is so fun to see miniatures of things you do well big sized!
I know what I'm going to make!!!
I'm so excited for the challenge to get me motivated! Now I just need to make the space and find the time…

I love seeing all the ideas percolate!
Yes! The contest category is still completely empty (and there are a couple other categories that appear to be running contests)…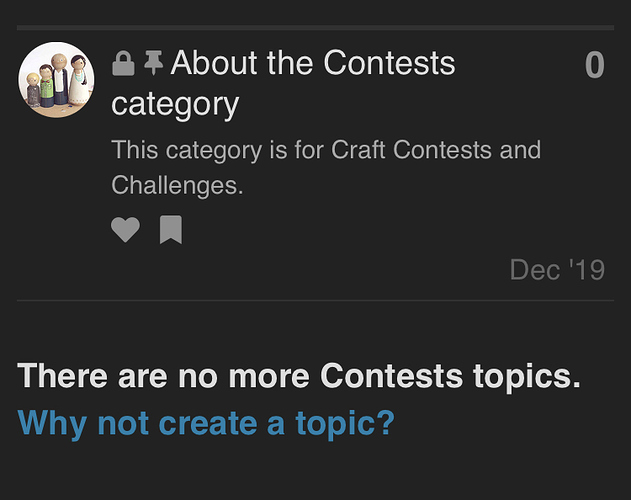 The Contests category is for future site-wide and sponsored contests, while this is specifically an Art board challenge. But I totally get how you might go to the Shenanigans board looking for such things. So I've created a list, pinned to the top of the Contests board, with current individual board challenges. I'll keep it updated as some challenges end, and others are started.

Current Lettuce Craft Challenges & Contests
Oh Wow. I had no idea any others were going on!
Thanks for the list!
Jennie…you sure make life easier for a lot of us…you totally rock in your organization and communication skills! Thanks so much…
Wulf…I have no idea what you are responding to?
Thanks…sorry @Wulf…I forgot I posted that…yes, every day…I have his calendar and check daily…
Here is my entry!
Mini Masterboards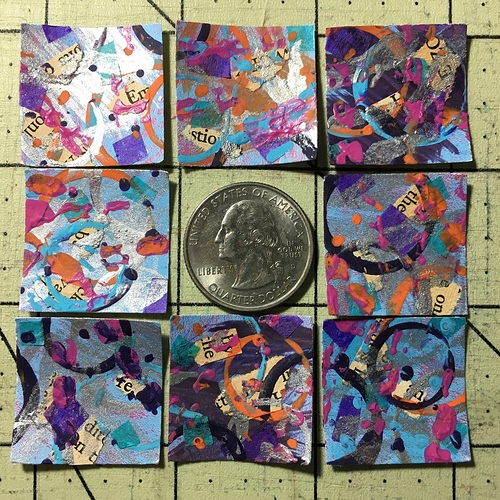 So tiny, thanks so much for entering!
Question: will the challenge entries be moved to other boards after the contest ends? For instance, if someone made miniature knitting and posted it in the Art category, will it be moved to the Fiber/Textile area?
No the intention is to highlight the board that the challenge is hosted on. There were no plans to relocate entries afterwards. In this case since they should all be posted under miniatures, they will be in an appropriate board even after the challenge ends.
I'm loving all the entries, everyone
Y'all are doing such an amazing job with your miniaturizing rayguns