Food-zero
snort
oh man…I wish I hadn't read everyone's list…there are so many things I want to make as well…such great ideas!!
Oooh @imera how did you put that cool table in your list?
@Donna, I love the space quilt you're working on!
Okay, I haven't done this in forever, but what the hey. Here's a few placeholders to start with.
Try making note cards
Mosaic WIP
Geode frame resin mirror I saw on Pinterest
Necklace display
Earring display
HTML codes!
I love lists that are clear and makes it easy for me to see what I need to do, don't need to keep searching for the task all the time

Here is a tutorial for the codes, it's simply copy paste the "td" parts
https://www.w3schools.com/html/html_tables.asp
Thanks @imera, I borrowed your layout. It's awesome!
No problem

that just means I made a good layout

Reminder:
YOU MUST POST AS A SEPARATE REPLY WHEN YOU HAVE COMPLETED A PROJECT OR ELSE NO ONE IS GOING TO GET A NOTIFICATION TO SEE IT!
If you post directly to your list, only you will see it or people who scroll through.
Once you post, you may also post a thumbnail or link in your own list.
You can also post to the proper category for the whole forum to see…like knitting, quilting, etc.
Thanks…and keep on crafting.
I was wondering how to post clickable thumbnails, not certain how to do it here. Anybody figured it out?
Yes…post your pic…edit it by changing the dimensions by dividing by
4…I find most of my pics are 70x125…look at my list @magpie…@geekgirl figured it out
Finished my first project of 2020: Kitty cat toy for a baby. A very simple and quick little sewing project just to jump start my year of crafting.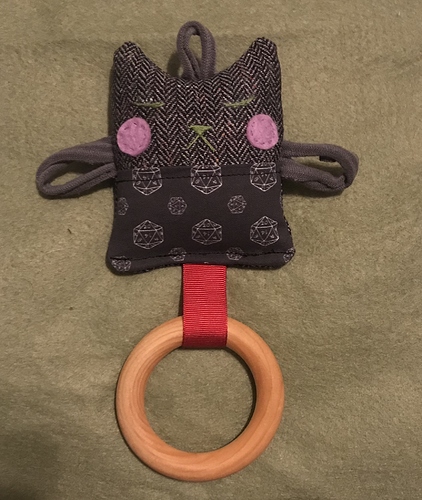 That does post a smaller image but it's not a clickable thumbnail that leads to a bigger photo?
Ok, I tried gg's seahorse and it does open up. Nice!
@Rlynn that looks great. Nicely interactive.
We don't have individual photo albums here…but you can click the thumbnail and see the larger picture!
I just realized I can post these Three Mini Journals as my first project of 2020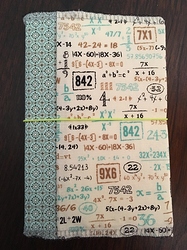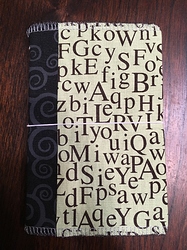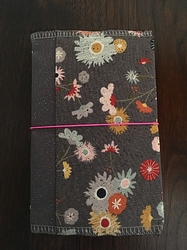 Cute teething ring, rlynn!
Those are great journal covers, Reinikka! I love the fabrics you used, especially the math one.
I made four hanging baskets to hold our Winter accessories that are currently in use ('cause you know I also have a big bin of handmade hats and scarves). These just hang on the same pegs as our coats, keeping hats/scarves/mittens organized and off the floor (and away from a dog that would happily eat them).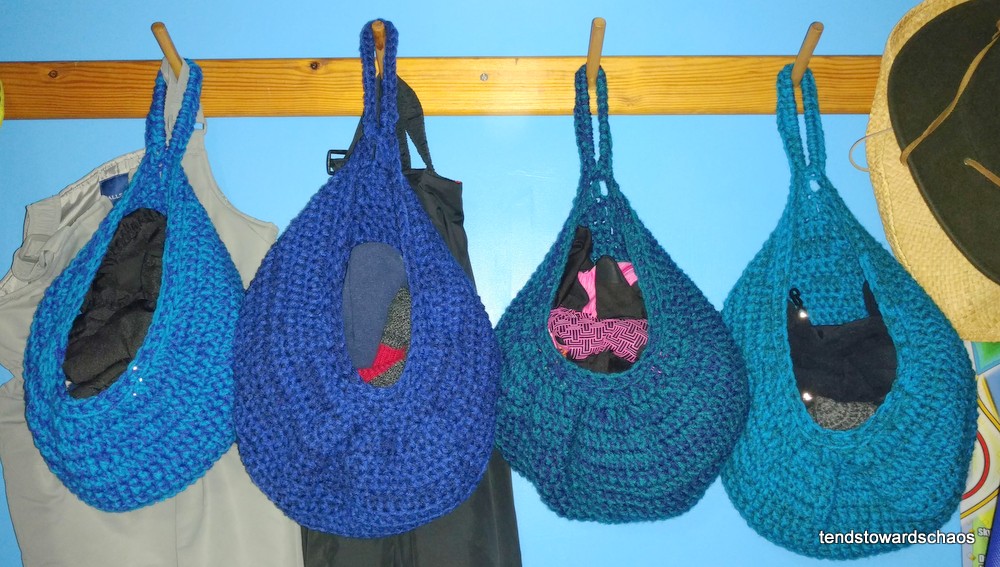 My boys are finally getting baptized, so the one who doesn't have a jewelry phobia gets a handmade jade rosary. My other kiddo gets a wooden rosary - no metal, no problem.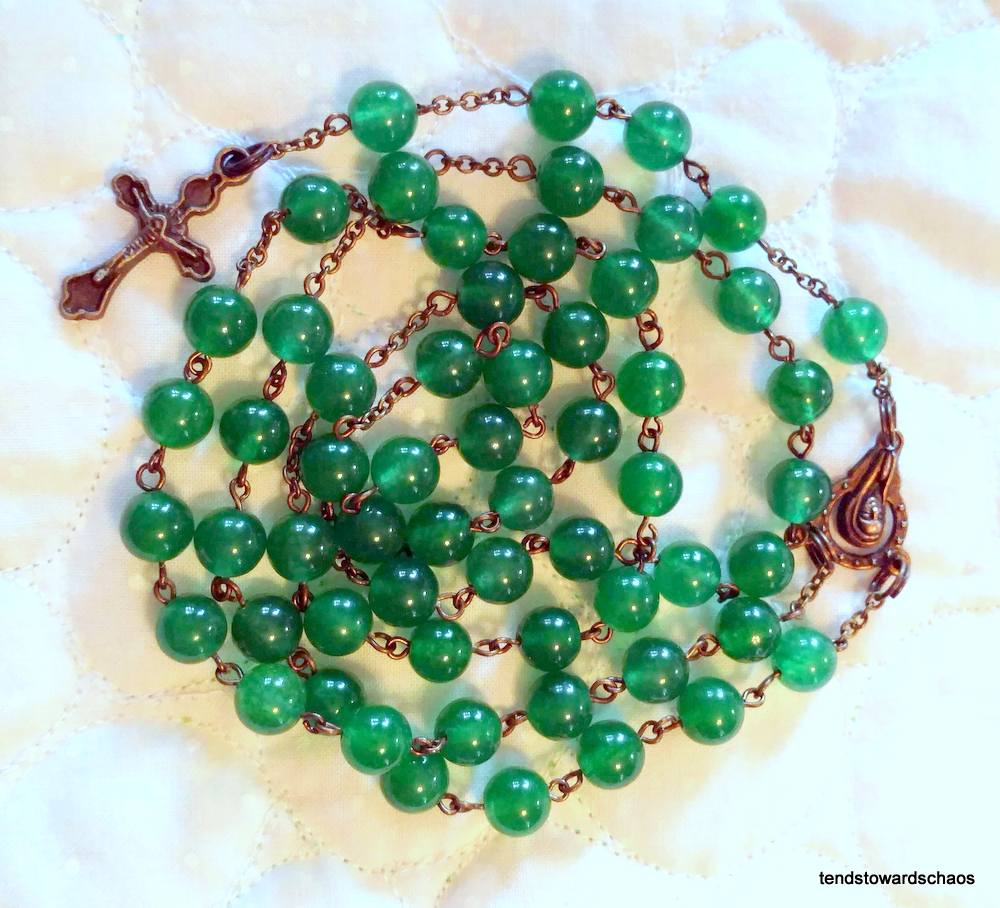 The math and letter ones I've been oogling (like some others as well) as they were snatched up so quickly in the ebay sale. I never even saw them!
I'm in! Our room (slash craft room) isn't ready to go yet so I will just stalk for ideas until I can. Also have to buy lots of more yarn. No real list yet


And I need to pick up using HTML o.o lol
Finish blankets with all the toppers I have (At least 3…)
Yarn stuff.
That rosary is gorgeous. That green is so vibrant.