Thanks @imera, I borrowed your layout. It's awesome!
No problem

that just means I made a good layout

Reminder:
YOU MUST POST AS A SEPARATE REPLY WHEN YOU HAVE COMPLETED A PROJECT OR ELSE NO ONE IS GOING TO GET A NOTIFICATION TO SEE IT!
If you post directly to your list, only you will see it or people who scroll through.
Once you post, you may also post a thumbnail or link in your own list.
You can also post to the proper category for the whole forum to see…like knitting, quilting, etc.
Thanks…and keep on crafting.
I was wondering how to post clickable thumbnails, not certain how to do it here. Anybody figured it out?
Yes…post your pic…edit it by changing the dimensions by dividing by
4…I find most of my pics are 70x125…look at my list @magpie…@geekgirl figured it out
Finished my first project of 2020: Kitty cat toy for a baby. A very simple and quick little sewing project just to jump start my year of crafting.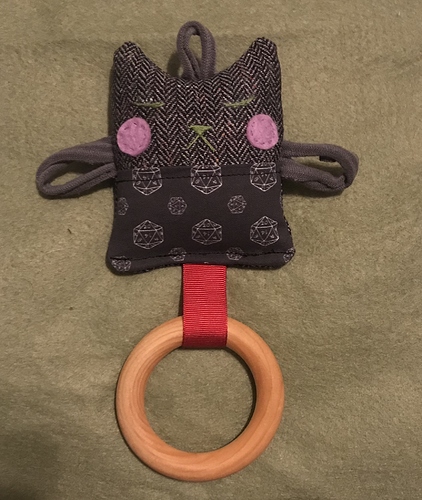 That does post a smaller image but it's not a clickable thumbnail that leads to a bigger photo?
Ok, I tried gg's seahorse and it does open up. Nice!
@Rlynn that looks great. Nicely interactive.
We don't have individual photo albums here…but you can click the thumbnail and see the larger picture!
I just realized I can post these Three Mini Journals as my first project of 2020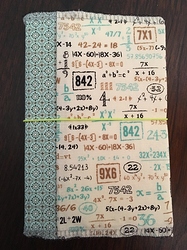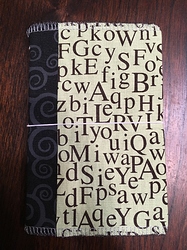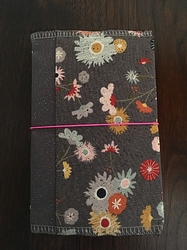 Cute teething ring, rlynn!
Those are great journal covers, Reinikka! I love the fabrics you used, especially the math one.
I made four hanging baskets to hold our Winter accessories that are currently in use ('cause you know I also have a big bin of handmade hats and scarves). These just hang on the same pegs as our coats, keeping hats/scarves/mittens organized and off the floor (and away from a dog that would happily eat them).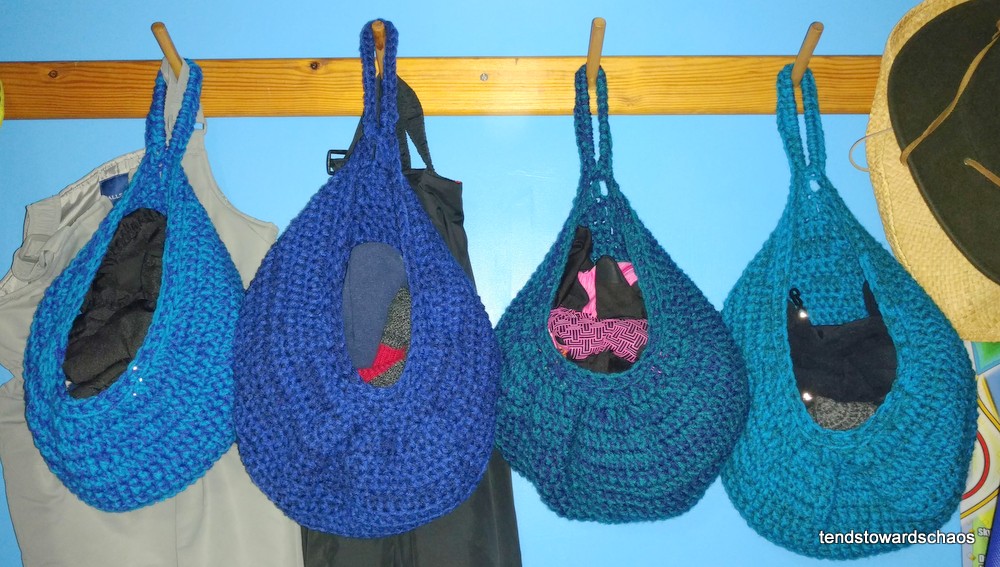 My boys are finally getting baptized, so the one who doesn't have a jewelry phobia gets a handmade jade rosary. My other kiddo gets a wooden rosary - no metal, no problem.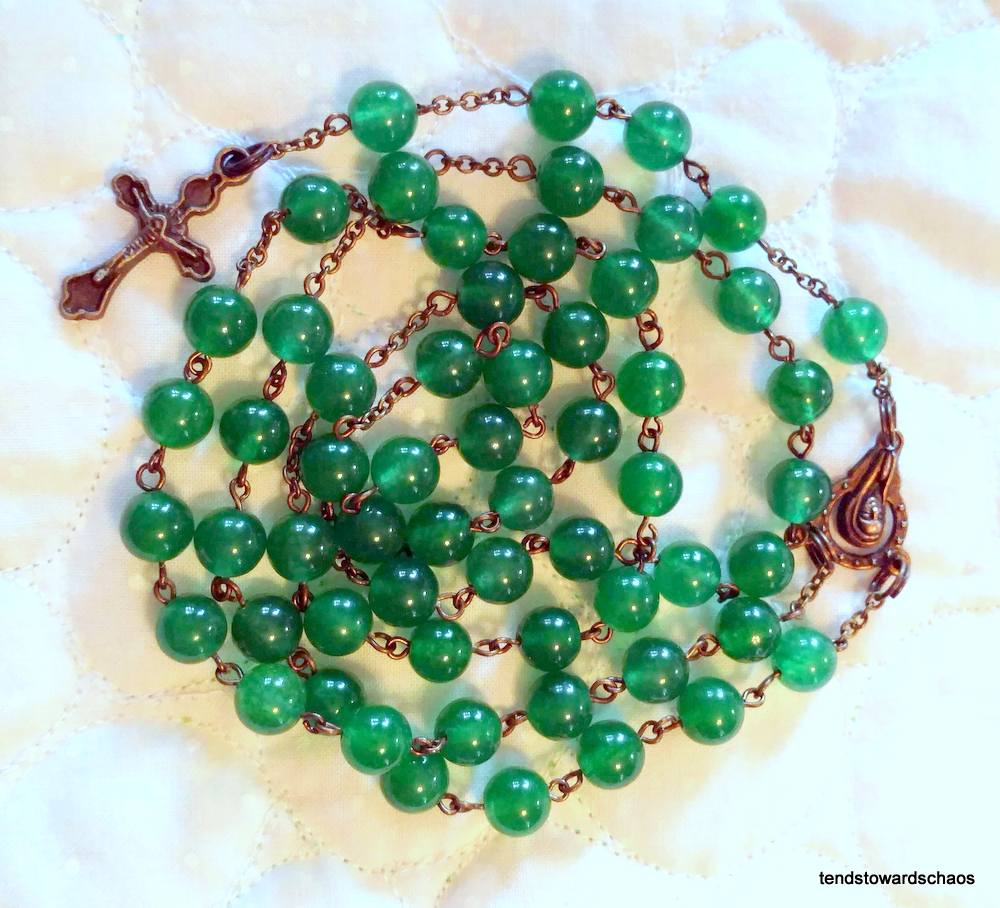 The math and letter ones I've been oogling (like some others as well) as they were snatched up so quickly in the ebay sale. I never even saw them!
I'm in! Our room (slash craft room) isn't ready to go yet so I will just stalk for ideas until I can. Also have to buy lots of more yarn. No real list yet


And I need to pick up using HTML o.o lol
Finish blankets with all the toppers I have (At least 3…)
Yarn stuff.
That rosary is gorgeous. That green is so vibrant.
Those journal covers are amazing! I love the fabric combos!!!
Just finished my second LGT swap item, third is almost done too!
I did these for years at Craftsters and aced it 3 years running but about 6 yrs ago I got sick…then stayed sick, (yay fibro

) and slowly just couldn't keep up.
I am working hard to reclaim my motivation and drive and to feel more like me.
So I am going to try again
List soon to come
FINISHED CRAFTS
(January)
1 Wall valance over kitchen sink
2 Kitchen curtains (golden white with black cat pins…more coming as I find all my collection)
3. Corkboard and cloth covered kitchen cupboards
4. Magnetic bookmarks made from Disney Villianess cloth
5-6. Covered old soft sided sketch books with metallic holographic paper and made a magnetic
Redesigned a simplified mask pattern and made a diagram. I tried to make one that was easier for hand sewing and to adjust sizes. My goal is to make 50 masks and donate 10 precut mask kits (each makes 5 full masks, has ten 6x9" pieces of material, 5 yards of cord, 5 pieces of pre-twisted pipe stems and the directions…which includes links to the pleated CDC suggested mask)
CRAFT GOALS:
CRAFT CATEGORY 1 (DECOR and DECORATING)
*Finish magnet cupboards
*Redesign Front room Curtains
*Harem bed decor bedroom
*Curtain for bedroom
*Wall treatment for around bathroom mirror and top of wall (make ornate "Arabic" inspired tiles from Home Depot samples)
*Create cat shelf "highway"
*Create speaker/lamp set up over bed (with remotes) that looks good and unified
*Paint sign for beside the door using our "crest/logo" and "ALL VISITORS MUST BE APPROVED BY CATS AND DRAGONS" to hang in place of Welcome sign the dragon holds
*Paint sign for outside the front door using our "crest/logo" and LAIR De LOCKARY to hang over the reaper statue by the door.
*Make flat sided planters to hang from the fence out back
CRAFT CATEGORY 2: (CRAFT ORGANIZATION and STORAGE)
CRAFT CATEGORY 3 (BEAUTY and SELF CARE)
Lavender flower, purple/blue TARDIS soaps
Crushed rose petals exfoliating Skull shaped soap
*Crushed lavender flower grey tombstone soap
CRAFT CATEGORY 4: (GIFTS and SWAPS)
*Goth decorated heart "candy box" with Gothy soaps (see category 2)
*Goth Valentine art swap book marks
(Magnetic bookmarks, and drawn zentangle/doodle bookmark)
CRAFT CATEGORY 5: (FASHION and ACCESSORIES/JEWELRY)
CRAFT CATEGORY MISC:
Finish the design for our simple 10yr anniversary tattoo and create a stamp and logo.
Upcycle HDPE plastic
*Make 12 post on my Auntie Maim Facebook page teaching something crafty.










































Stay tuned while I interpret my own clues.
This along with the other craft a longs arr going to be my jam this year! Right now I am eorking on my first project that I started this year. Its a shrug for myself. I love the colors, they feel vintagie to me. Now mind you, the key word here is "started" in 2020. I finished a sweater I started last year and have a ton more wips to go! Lol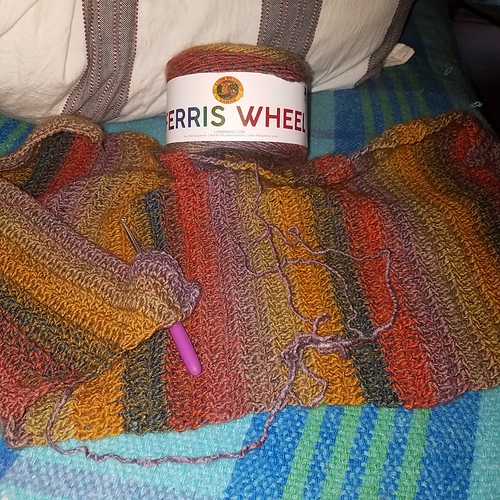 This is a great one! I've been debating if I can justify keeping books I have ogled and drooled over but as yet not made anything from them. Real estate is at a premium right now, I better get crafting' if I'm justifying keeping them.
I had that goal for several years…finally, when I moved last year, I took all the books that I never used and donated them to a recrafting store…it was freeing! Most of the books I have now are knitting or crocheting that you can use over and over…it is a good goal!