I couldn't resist the miniature challenge! I had a day off, so I made a little bird friend, who loves to paint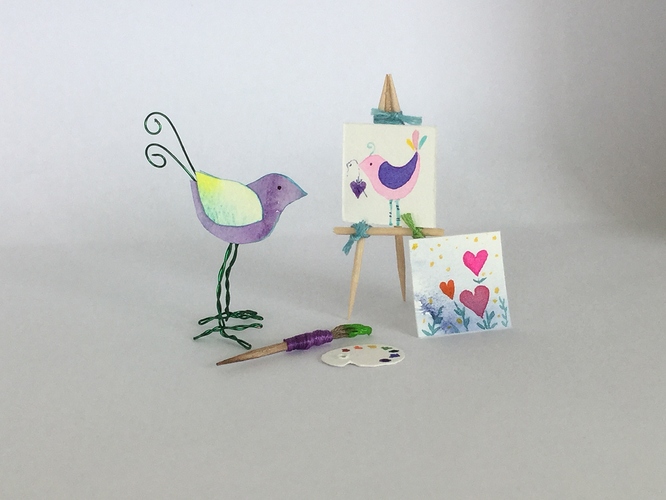 It's about 2 1/2 inches tall. The paintings are inchie size. Materials used - toothpicks, wire, watercolour paper, glue, embroidery floss, paint.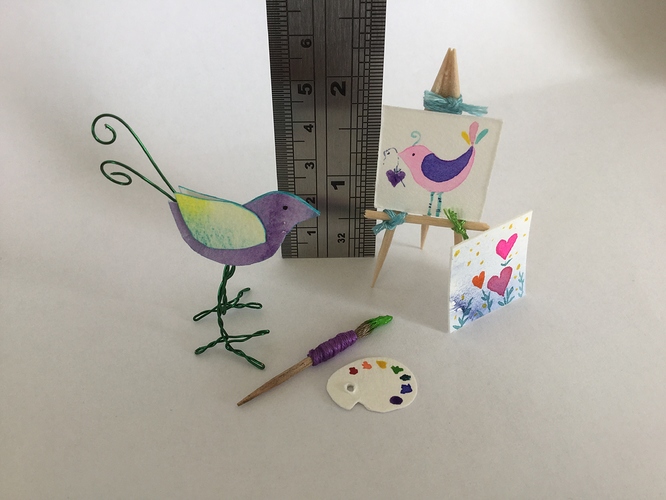 Posing with my LC pocket mirrors!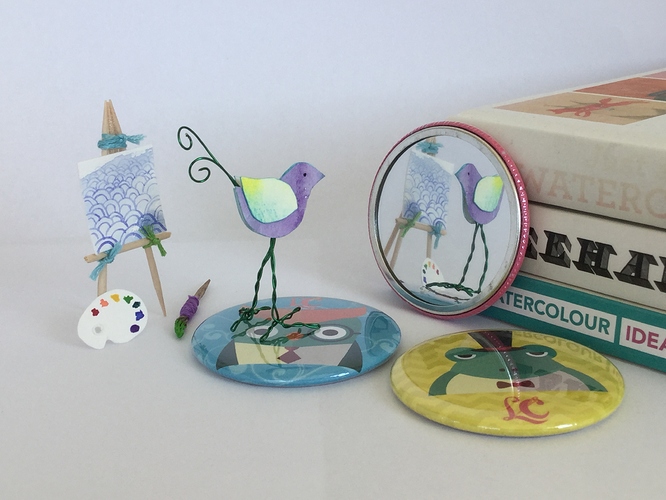 Thanks for the inspiring challenge- it was a lot of fun!