I haven't made a card in awhile - just did not feel like it in my crafting slump…
But when @LadybugsAndBees asked for a card for her daughter's birthday, I felt that yen to make something again. I had won a couple of sets of really cute stamps from Kraftin' Kimmie (a Southern Ontario small business that focuses on paper crafting/stamps/cards), and one of them was this cute dragon set.
This is what I came up with…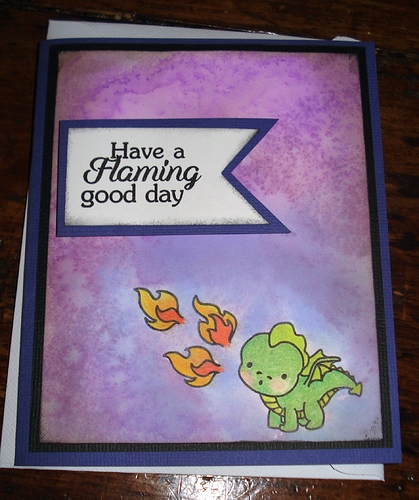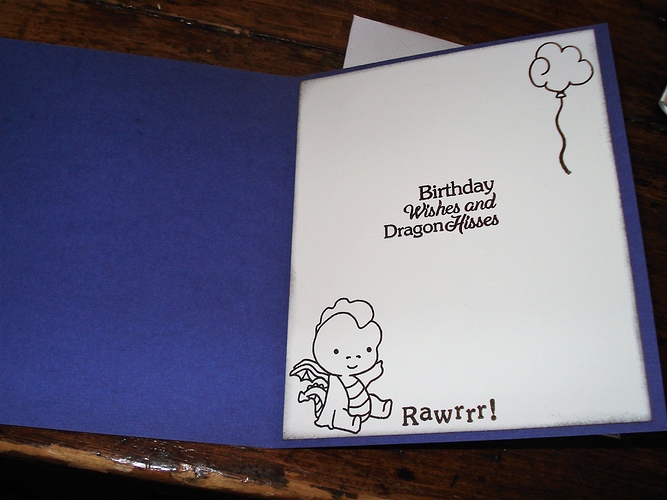 I just sent it off the other day - I am not sure how quick the post is going, especially across the border, so I hope it gets there - well, if not in time, at least not, say, at Christmas!
A bit more on the technique and some more pics on my blog is anyone is interested.