I made one of these yeeeeeears ago in the same fabric! Great minds…
Nice! Glad you made something fun and functional for YOU

Cool pouch! And yay for turning little bits into cute and useful things!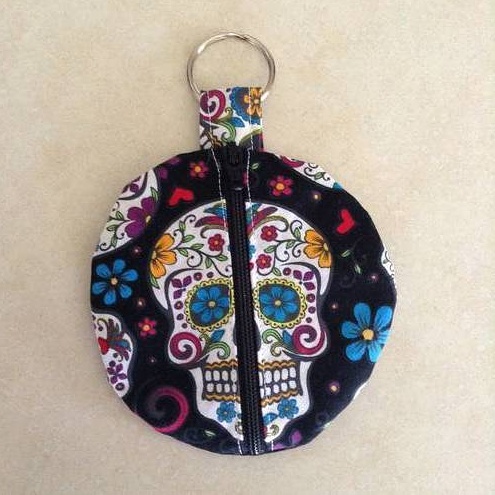 Here's mine!
Awesome pouch, and wonderful that those ear buds have their very own place.
Great minds do think alike - how cool that @Bajita and @bethntim both chose that colorful sugar skull fabric for the same project

This is so clever, perfectly designed for your ear buds
Funny that you used the exact same fabric! Great use for it. The design is the perfect size.