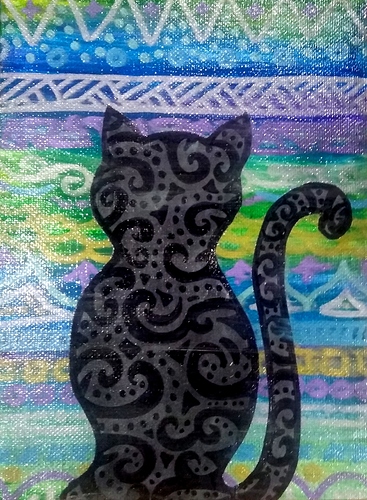 I made this black cat mixed media for whatthepuck in the Little good things swap.
It is a 6x8 canvas. I made the background with metallic pigment markers over acrylic. The cat was drawn on paper with alcohol ink markers and attached with gloss gel medium.
Sorry for the glare on the pic this was the first time I used gloss gel and I was unable to find a way to photograph it without a glare.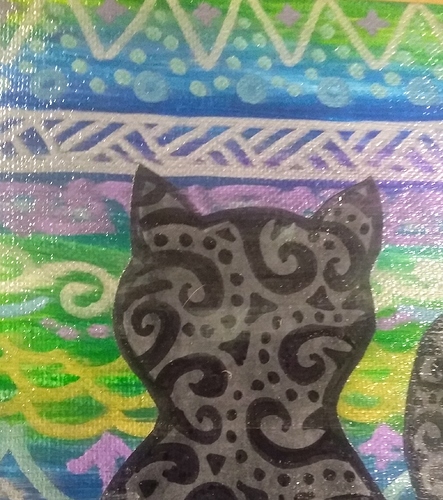 Close up shot of a few details