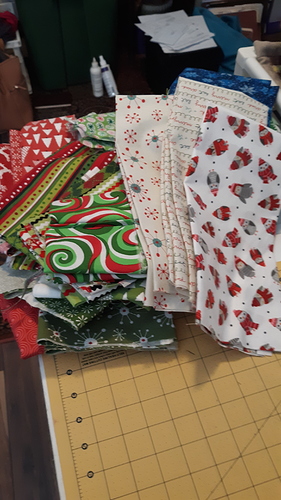 New Home. New Year.
…and for me, a New Life.
Let's use this wonderful new crafting site to…well…craft!
Here is how it works:
Post your list, if you want, then when you are done, you can cross it off, post a picture, etc. At the end of the year, you will have one huge record of everything you made. Bookmark it so you can find it! We are still working out details of how to do some things on this new site.

Post your projects as you finish them as well…you are allowed to cross-post in other categories if you are in a craftalong or swap. So if you did an embroidery, post it there and here. You can also do a link if you'd rather. YOU MUST POST SEPARATELY FROM YOUR LIST OR NO ONE IS GOING TO GET A NOTIFICATION! You can them post a thumbnail or link in your list for yourself.

Comment and chat to support your fellow crafting buddies! Please stay on topic as much as you can, commenting on the projects or asking questions.

To make it fun and to motivate you, we will bring back some periodic contests with prizes!