Like most of the world, I have been sheltering in place for the last 35 days (yes, I'm keeping count). Crafting has been great entertainment, and one might even say, therapy. Making this Covid-19 journal certainly was that for me. (Fun fact: the original title was going to be "The Corona Chronicles", but @knickertwist beat me to it. Luckily, I hadn't quite completed the cover at that time. :D)
I cut up a lot of newspaper in the making of this book; the background paper for all the pages was created by gluing articles about the virus to the covers (made from a House Shaped ATC Frame set), and each of the pages, which are thin cardboard cut to size. I gave each page a thin layer of acrylic paint, a little ink, and some paint details. The type fades into the background, but if you look closely, you can still see lots of what it says. Anyway, enough chatter, let's look at photos.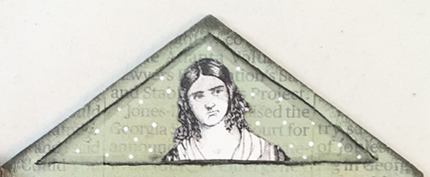 The front cover. Hopefully this conveys the feeling of being stuck inside. I started out with just the "metal" bars, but then added the red arch to make it seem more restrictive. Even that didn't seem enough, so I added the "call again" emergency tape. Like all of the type throughout the book, with the exception of the snarky captions, the "COVID-19" title and the "shelter-in-place" type were also cut from the newspaper.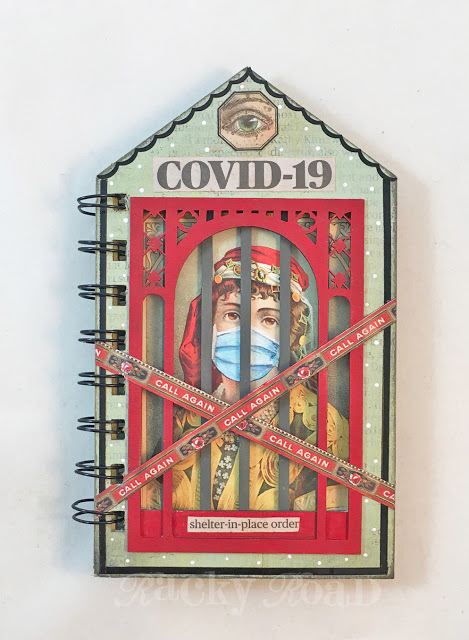 The expression on this face is everything. All she needed was a mask, which I drew with colored pencils on a piece of typing paper, then cut out and glued down. My light table came in handy to show the shape of her face and and enabled me to make the mask fit properly.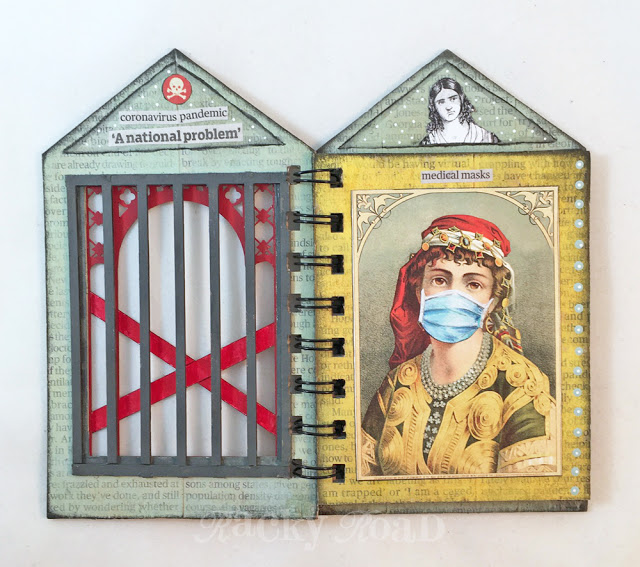 I don't know about you, but my husband and I are definitely enjoying some special snacks during this time, including Cheez doodles and peanut M&Ms. We are taking care not to overdo it, though, unlike this poor woman, who is obviously lacking a bit of self control. Definitely a "state of emergency". I found this image of Cheez Doodles online, and sized it to fit. The tiny doodles on the left hand page were drawn with colored pencils.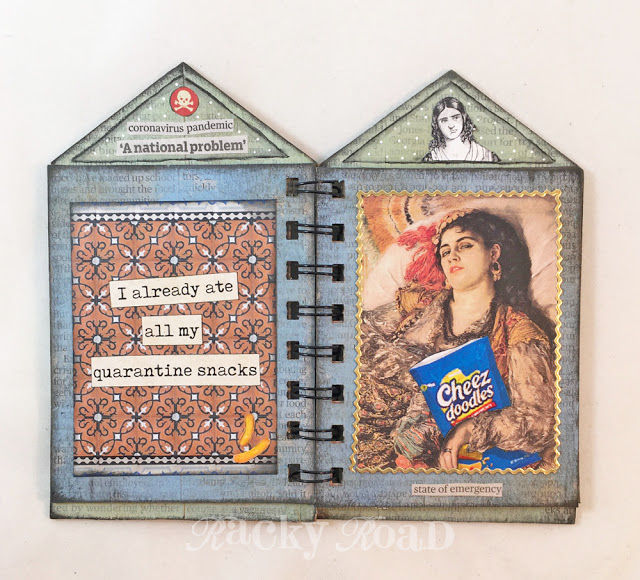 As someone who really doesn't mind spending a lot of time at home (when it's by choice!), I did note that other than not having the option of going out, some things hadn't really changed. I did, however, quit using a hairdryer and wearing makeup and jewelry, and we do seem to go through the alcohol faster than usual.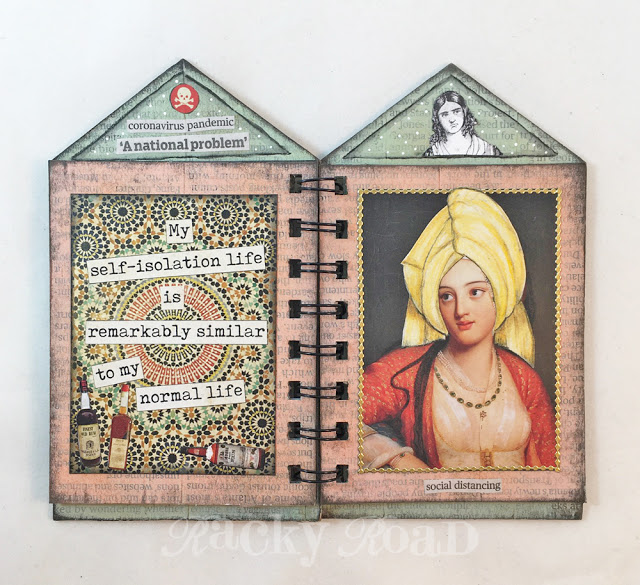 It can be hard to be isolated with family members for long periods of time. I think this page is self-explanatory. Not to worry, though, so far no one here has needed severe "correction". This knife was drawn with a silver Sharpie.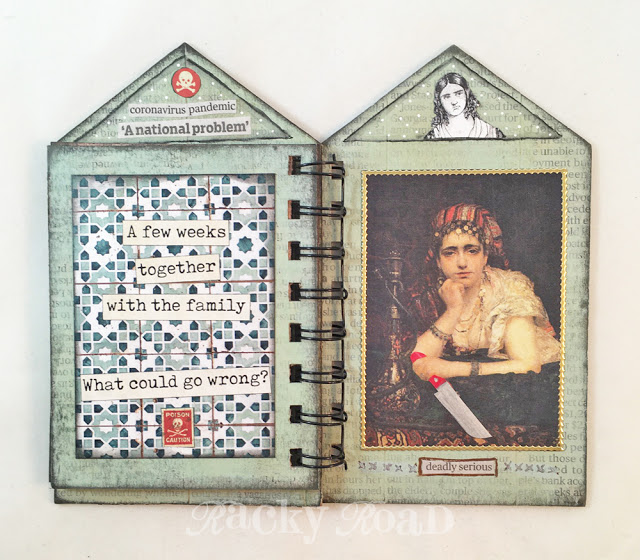 And the back cover. I'm sure you agree.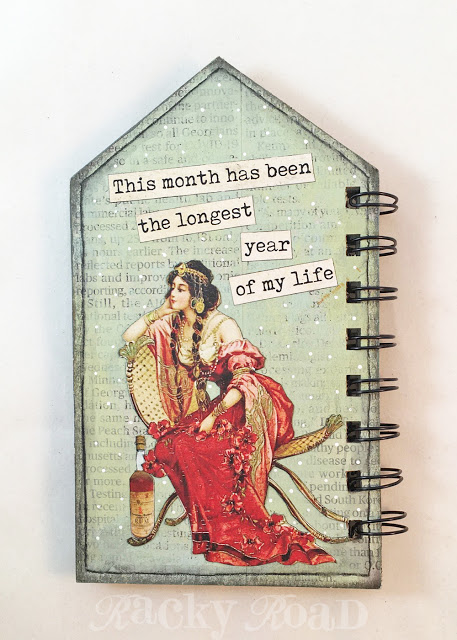 I hope that neither you nor any of your friends or family has been infected with this terrible virus. Please know that this book is not meant in any way to make light of this serious pandemic. My family has been very strict in socially isolating, and this is just my way of coping a bit. Stay safe out there!