I had a wonderfully crafty Christmas and spent some quality time with my family. I will forever be grateful for those memories, because my dad went into the hospital on December 27. The doctors said it would be a few days, then they'd send him to rehab for a couple weeks to gain strength. Mom made plans to get some projects done before he got home. Dad seemed tired on New Year's Day, but then they got him up to sit in a chair — progress! The doctor called the next morning to say Dad had a rough night and the family needed to discuss plans.
I watched my brave, strong father struggle to breathe and talk around the bipap mask. He was aware and knew what was happening. He was scared. And finally as he grew weaker, my mom asked if he was tired. He nodded. And we decided we had to let him rest. They weaned him off the mask and gave him medicine to make him comfortable. And I sat beside him and held his hand as he slipped away on January 3, just three days shy of his 73rd birthday.
Forgive me for the story, it's still so hard for me to fathom at times. We wanted to share our memories of his life, so I threw myself into making photo boards for his visitation. It was lovely to look at the old pictures and remember all those years together, and to hear stories about his exploits before I was born. But most of all, having something creative to do helped soothe an ache in my soul.
These are far from perfect, but I had limited time and resources. I didn't want to use the actual pictures, lest something get lost or damaged, so these are all scans printed on a color copier/printer. (They seem squished on preview with my phone, so I hope they display properly)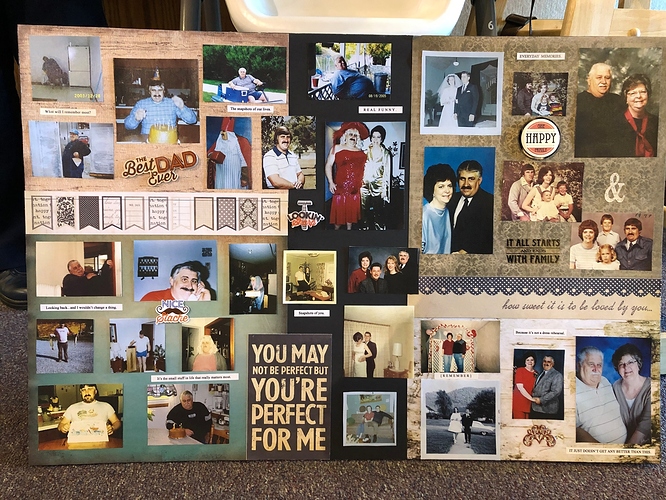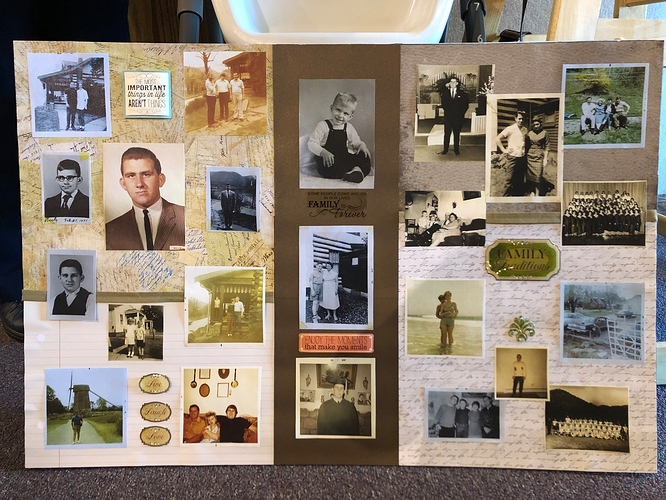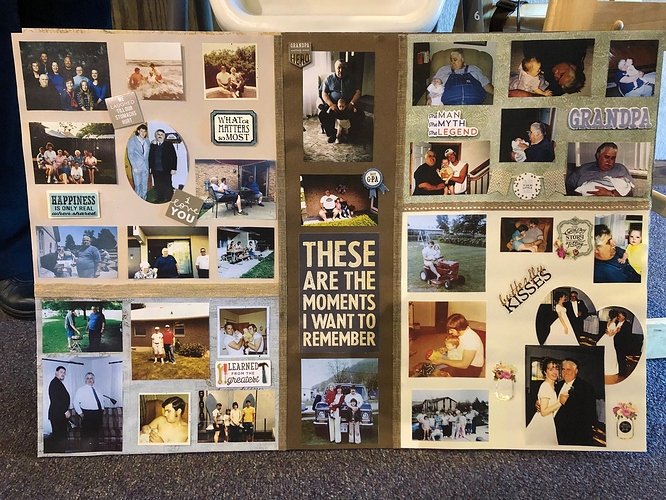 The services are all over, the extended family has left town, and I'm left looking for meaningful occupation and something that won't make me cry.