On Facebook I joined "Morben Design Group" a German group. At the end of 2019 (oops!) 2018 they shared a pattern that contains a few of the most popular shawls. I like to crochet a shawl/wrap and the yarn I had originally planned for a top, was used for this (the top didn't turn out what I expected)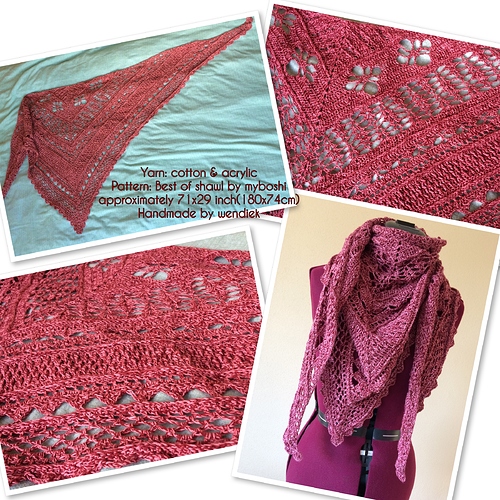 The yarn contains 4 strands of thread: 2 red and 2 pink. Those strands aren't twisted, which makes it a bit hard to crochet with. In the beginning it splits when you're not careful.
I like the open pattern and all the different stitches. I love how the stitches add dimension to it.
This shawl was also donated to the garage sale and was bought by another Dutchie

it stayed in the Netherlands.
I can't share a pattern, copyright and so. Sorry!
Thanks for looking!