This one was for a swap at the old site.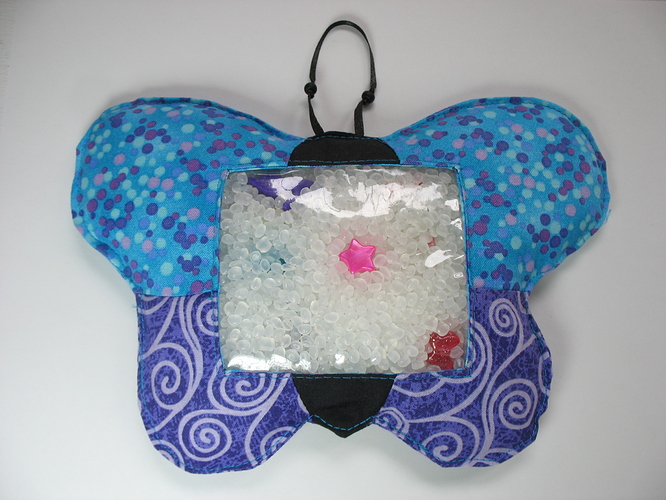 Here are all the treasures I put inside.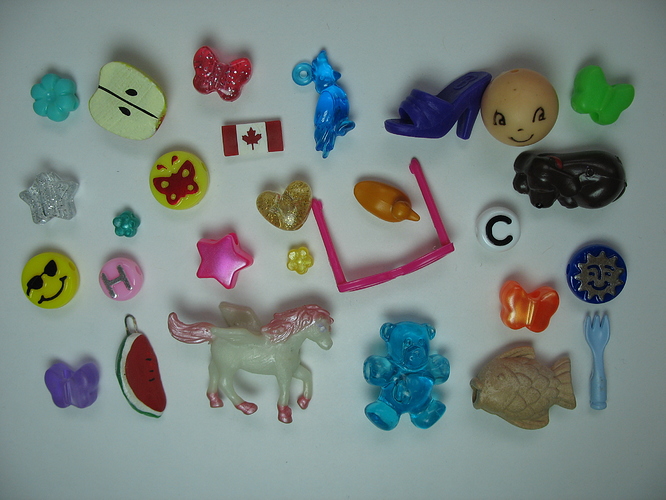 This one was for my little girl when she was very young, she recently wanted to cut it open to have all the teeny things for her doll house.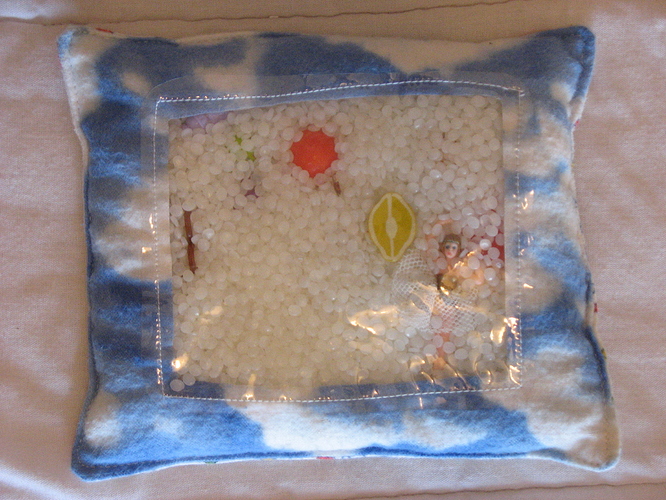 I gave it to her with the following poem:
In this eye spy bag you will find
A pink shoe, an orange ball, a purple baby bottle and that's not all
A butterfly that's orange and black
A turtle with a tangerine coloured shell on it's back
From the sky, a purple star
A pair of brown glasses to help you see far
A fish that's pink and green
The sweetest ballerina you've ever seen
A big red heart, a lemon that's tart
A small orange heart too
And half a watermelon just for you!
Sure hope you had fun. If you've found every one, you are all done!