Most Sunday nights, you'll find me and the hubby enjoying a Cosmo together. I'm not sure when we started this, but it's become a tradition. We've always had a dedicated shelf for our martini glasses, sugar rimmer, and the cocktail shaker, but when I had some red and white polka dotted contact paper left over from another project, I decided to jazz up the Cosmo shelf. I put in Cosmo art (mostly from foufigirl on Cster) and added some fun red trim. The hubby surprised me with a string of lights, and we added them to the ceiling. Now Cosmo night is double the fun.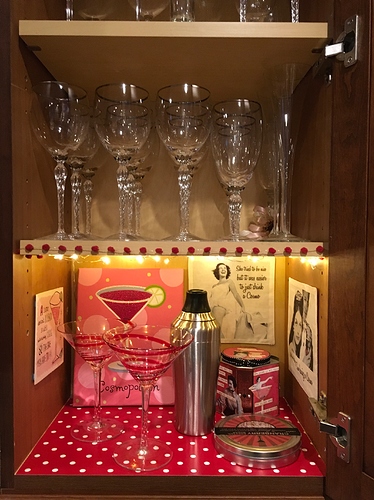 Awesome art. Thanks, foufi!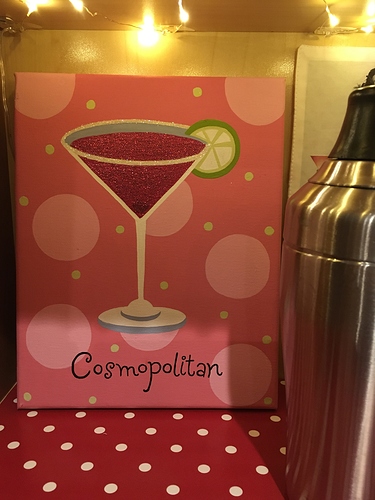 More from foufi, including a Cosmo tin she made: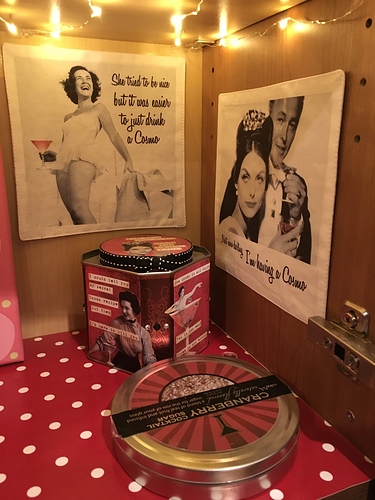 Cheers!