My family has been feeling desperate to help out in this stressful times, so we decided to join the many many generous crafters making homemade masks for healthcare workers. We are about as amateur as you can get, but my parents and I teamed up into an assembly line, and so far we've made three masks to donate to local hospitals. These have filter pockets in the backs, and fabric ties so they can be laundered at the highest temp for sterilization. They're all made of 100% cotton sheets rescued from my grandma's old home. Hopefully we'll get better at these as we make more!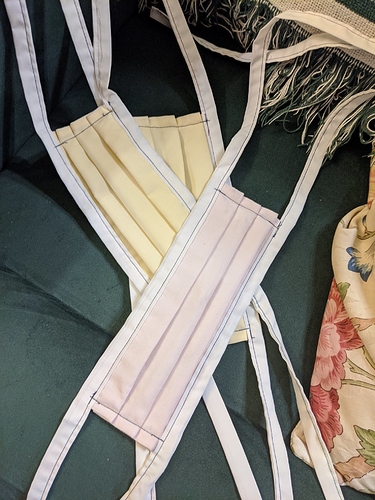 Here's the pattern we used:

It was pretty darn time consuming for our basic skill set, so we'll probably use something else for ourselves and friends, and other people who don't need a filter pocket.