My husband is a professional musician and drum teacher. He ran a teaching and recording studio in the lower level of our home in PA. He decided to paint murals on every wall, which the students and fellow musicians could enjoy. When we decided to sell the house, we knew there was a big possibility that whoever bought the house would paint over them so we hired a professional photographer to take pictures.
Fortunately, the young couple who bought our house loved the murals! They are planning to convert the studio to a bar/rec room for themselves and their family and friends…YAY!
Anyway, after copyrighting the paintings, we took them to a professional printing place and had posters made for some of his students and musician friends. We also had large ones printed for our new home and have them hanging in his new studio.
They are all painted by hand. His second love, after murals, are portraits. As you can see, they were painted on concrete block…my job was to fill in the porous holes and paint the backgrounds. It took buckets of paint…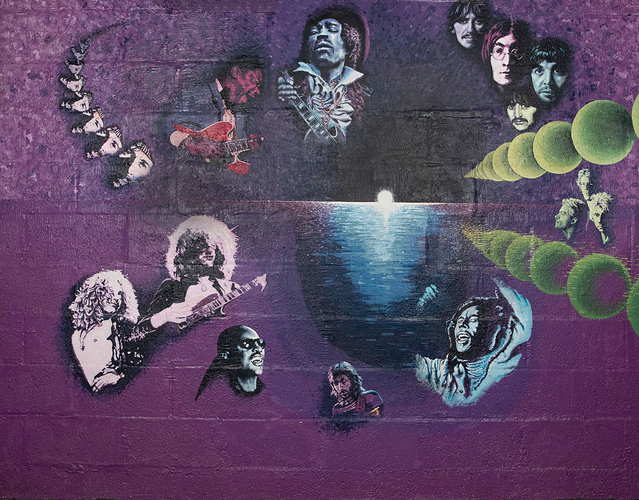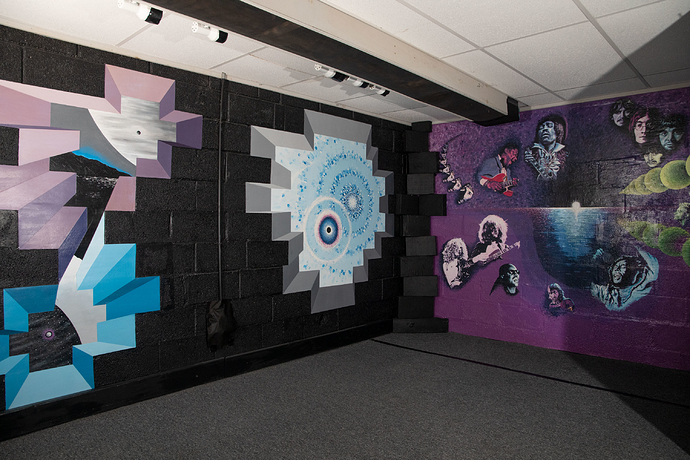 How many famous musicians or bands can you name?
Santana, BB King, Jimi Hendrix, The Beatles, The Police, Bob Marley, Eric Clapton, Stevie Wonder, Led Zeplin