This morning I woke to find all of our carrots missing! The h*ck? Then when I let Delia out for her morning constitutional, I noticed this on our porch steps.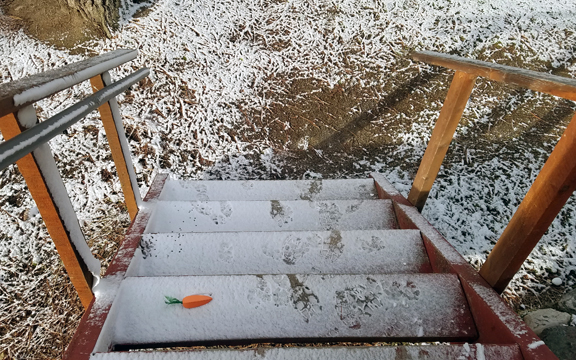 How… oh, there's another in the yard!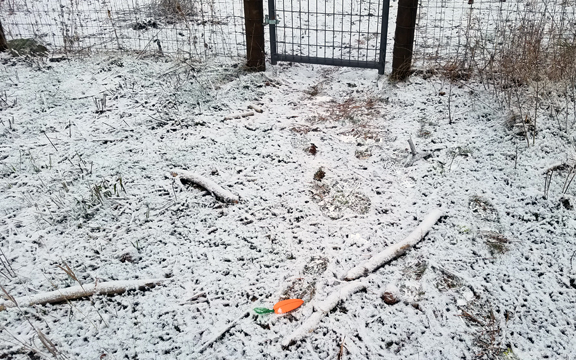 And another just over the fence in the forest!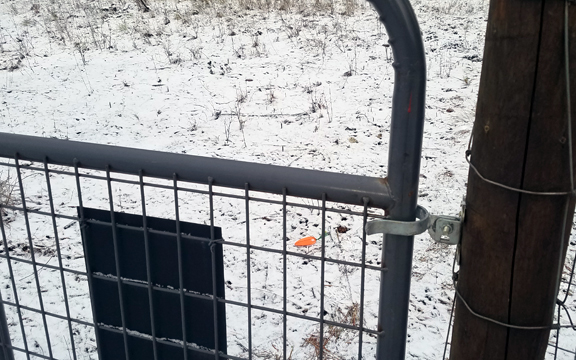 Wait just a h*ckin minute! Who's that out on that stump?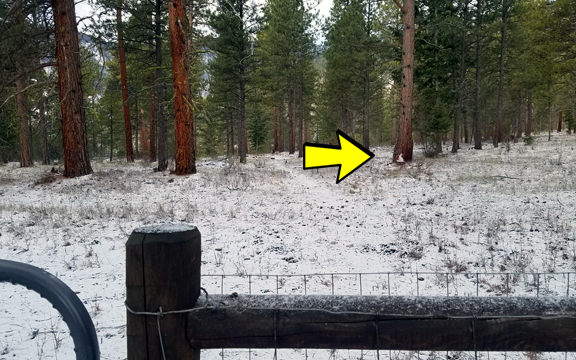 And are those MY CARROTS in its mouth!? The nerve.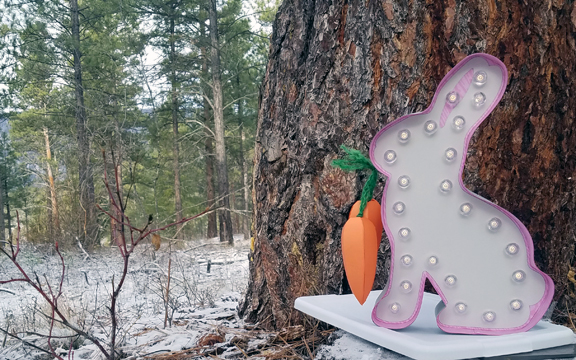 I guess I should be grateful it didn't get into the toilet paper.