I used to be much more active in the ATC swaps but sort of got burned out on it. I tend to do that…go all gung ho and then fizzle out. Now that I have a more relaxed lifestyle, I can take my time and just enjoy what I want to make. That being said, I decided to join in the ATC swap just as that OTHER place was dying out…thank goodness members would not let it die so we moved to a temporary home.
I made two cards before it was decided to move back "home".
Theme: Monopoly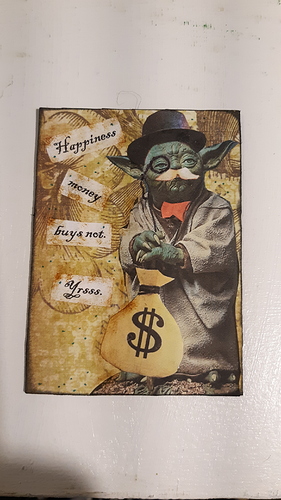 Theme: Sharks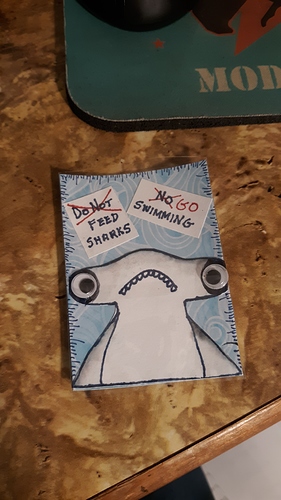 Can't wait until the ongoing swap gets going…I want to send and receive more!