My husband got me a lovely necklace from smallwildshop on instagram as a Christmas present - a bear with a pink flower and gold details. So cute! I'd been wanting a necklace from her shop for ages, but was never lucky (or fast enough) to get one. The curse of limited stock and eager fans!
I usually do a self portrait as my first project of the year, but I was so excited to get my new necklace that I decided to make a top to match it. My Mom sent me a bunch of sweaters for Christmas (which she does every year now that I live in Canada) and in this batch of sweaters was an asymmetrical cream colored sweater which ended up becoming the base of this project.
I'm really fond of elbow patches, and figured it wouldn't be too hard to embroidery some floral elbow patches to match my necklace. I did a bit of googling for inspiration, and came across some pictures on google images of sweaters with heart shaped elbow patches - it was a cute idea, so I ran with it.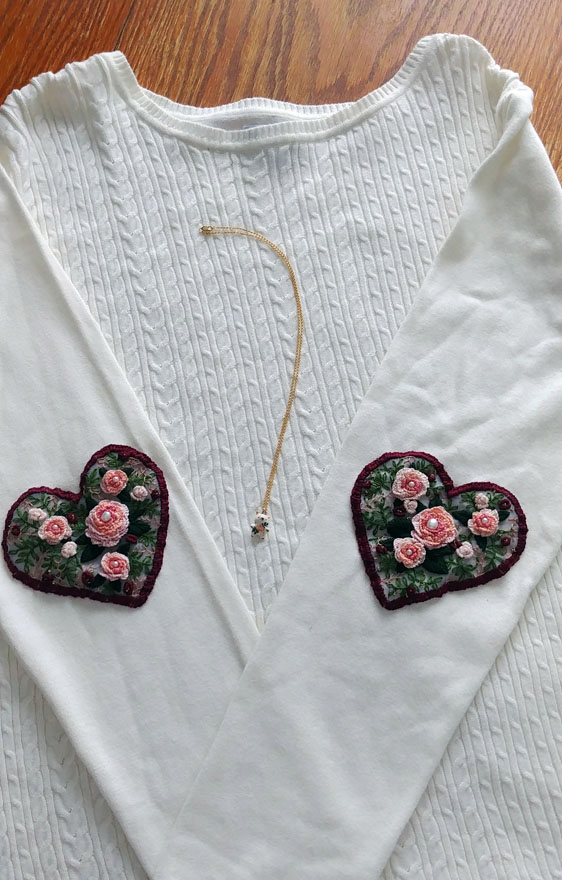 I embroidered the design onto organza fabric I had left over from my wedding four years ago - pink peonies, some darker deep-red flowers (I just made them up cause they were a nice color) and various foliage. The small pearls came from my grandfather's shop - he was a jeweller and horologist (watchmaker). The larger freshwater pearls are salvaged from a set of freshwater necklace/earrings that my Mom got at a garage sale.
The sweater is actually a bit thin and not the best quality, so I made the patches separate instead of embroidering straight onto the sweater - which probably would have meant take out some seams anyway. They are stitched on with a simple running stitch, and when this sweater wears out I can just take them off and put them on a new top.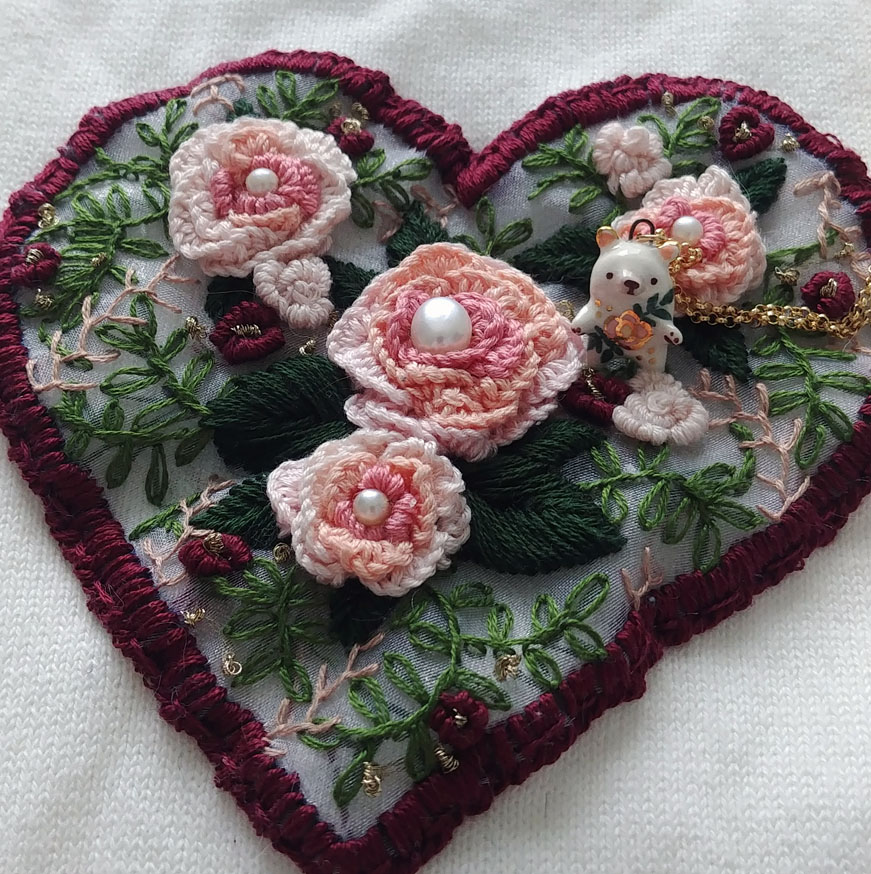 Here's a closer look at one of the patches and my necklace.