I loved being with my granddaughters for a week, but sure was glad to get back to the sedated life of my weaving. I had this plaid in my head all week long so quickly warped up the Flip using Peaches & Cream yarn and wove these kitchen towels.
The weft on the first towel is the same as the warp. The 2nd towel uses a 'clasped weft' method.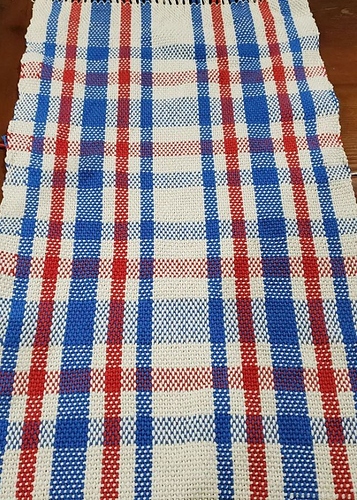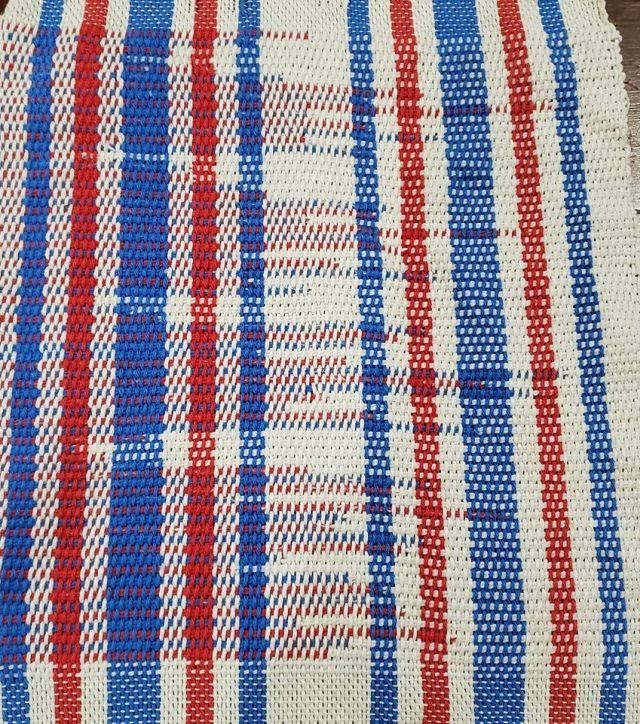 The green is a scarf and the first time I tried using 2 heddles on the rigid heddle loom. It is a Diamond Twill. I switched out weft yarns after the first 10" to a heavier yarn. The green was the only one I had enough quantity of. It wasn't my first color choice. It didn't turn out too bad.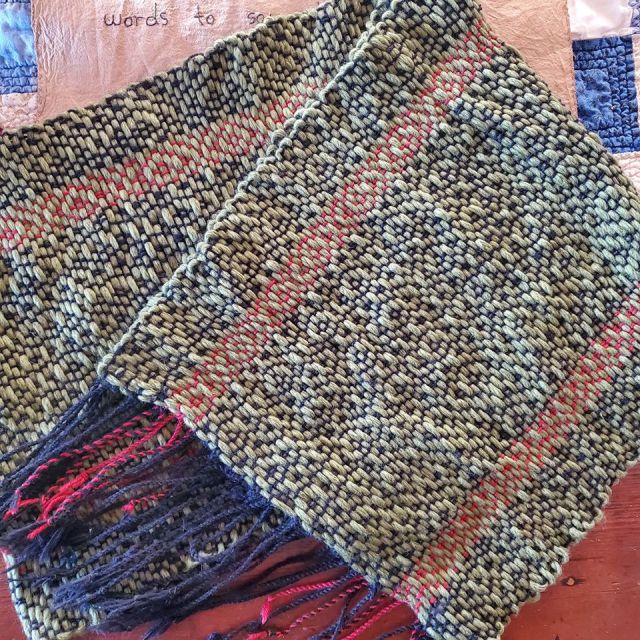 All of these still need to be wet finished. They'll shrink up a bit and the weave become tighter.