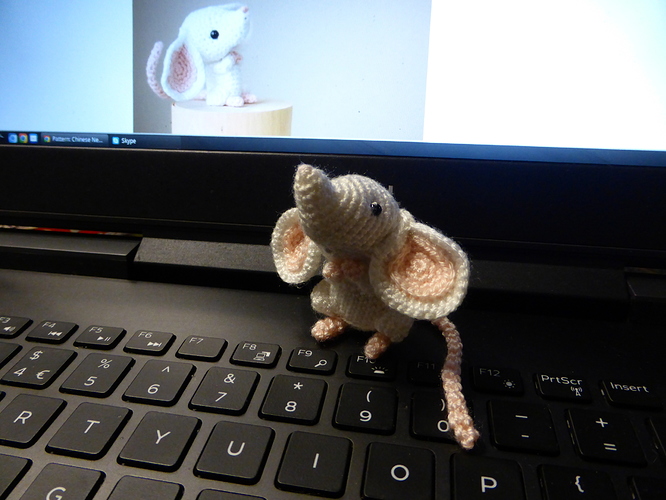 This is made from a
New Year Rat pattern
by Stephanie Lau . I thought it was so sweet when I saw it on Ravelry.
I used a finer thread, because that is what I had, and the tail was extremely hard to do as it is a 3 stitch tube. Next time I will probably do a crochet icord. I have seen tutorials for these and they look easier.
Will definitely make another.