The Marchioness Octavia de Winterborne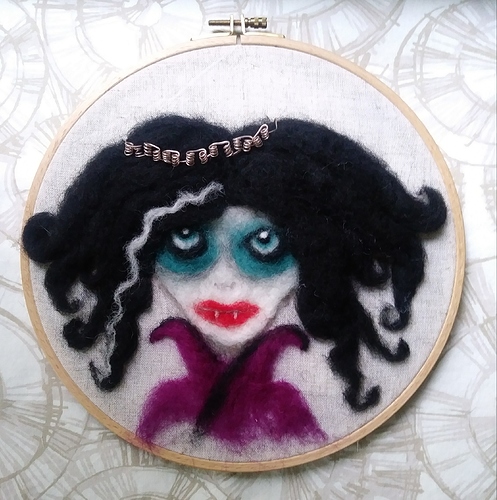 a Gothic vampire. I love her hair and eyes the most. She has seen some stuff.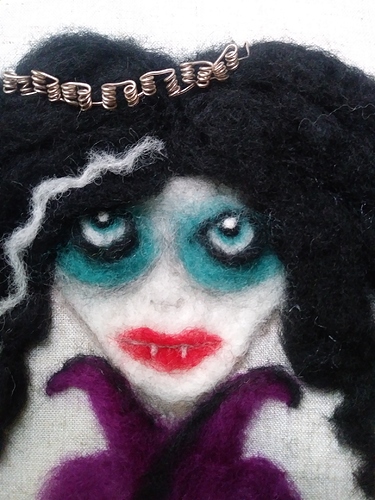 Needle felted onto linen with a wire wrapped crown. I did not do anything additional to the frame (which is my preference), but this is one of the noice wooden german frames. So, it stays original.
How much Monster Jam is in you? Come jam with us!