I have this weird collection. It's foreign toothpaste tubes.

I'm lucky that not only have I gotten to collect tubes from my own trips abroad, but several folks get enough of a kick out of this collection that I get sent tubes from all around!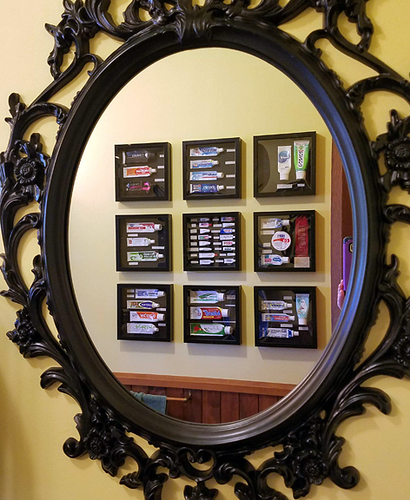 Six of those shadowboxes are new to The Collection and this is the biggest addition at one time I've ever been able to make. WOO! There are now only a few stragglers left to display (until I get more, of course)! They decorate our upstairs hall bathroom along with many others and it's not easy to get a decent pic in a small room like that! Especially with the reflections on the glass/acrylic.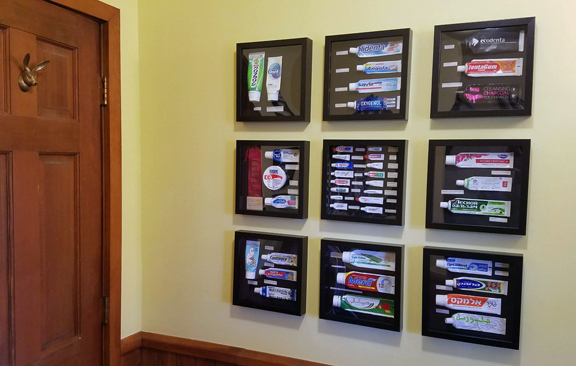 Here are some close ups of a few of the new ones.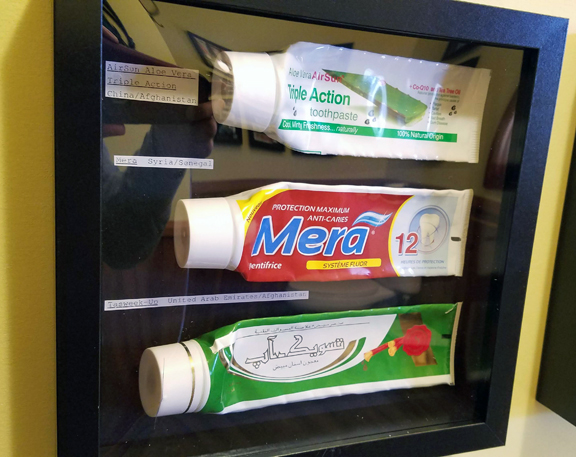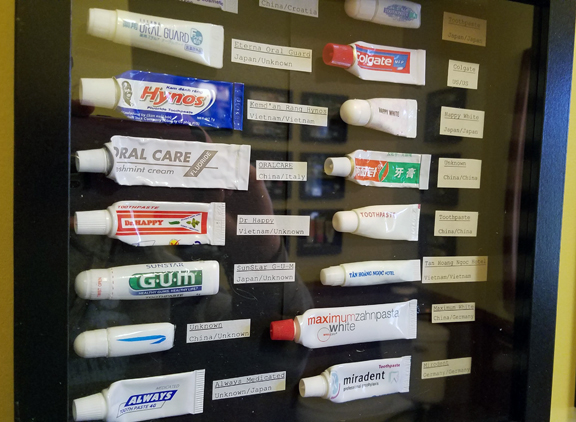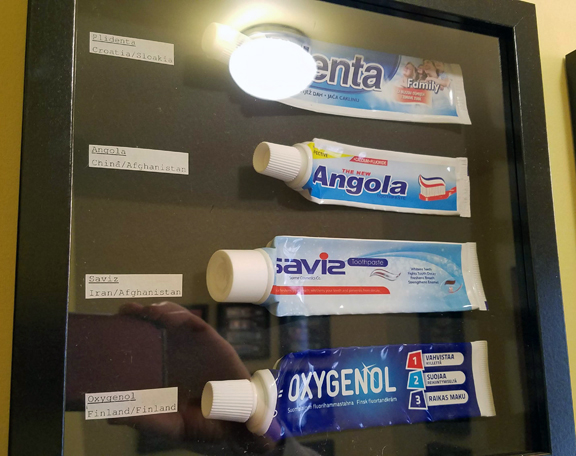 And I finally got enough "oddballs" together to do a full shadowbox! It includes:
~A second place ribbon for the Dental Health Poster Contest in 4th Grade in 1968 earned by my friend, Libby
~Toothpowder from Ireland
~Two kinds of denture adhesive my MIL thought were toothpaste on her last overseas trip