Just finished this guy! I love Ocean Sunfish! Ever since I saw them at the aquarium I was obsessed. Mind blown.
I sculpted this guy in polymer clay, made a mold of it, then cast it in resin. I'm totally gonna make earings too.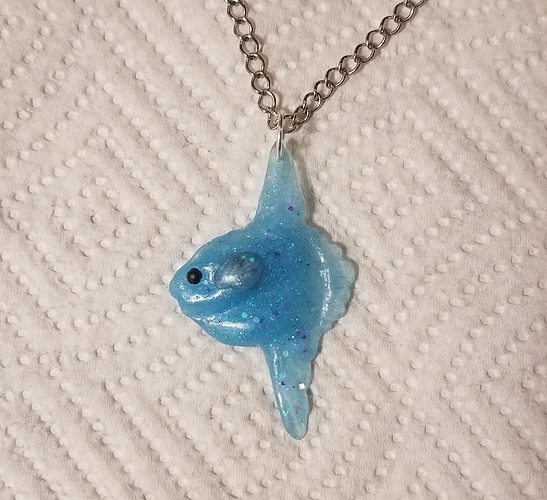 I have some other super cool guys curing. I hope they turn out! This one was a single layer so It only took 24 hours to cure.
Thanks for looking!