Prompt: Big Time #1
Team:


Project Name: Applesauce 2 ways, Apple Butter, and Apple Cider Vinegar
Project Link: Use All The Bits - Apple Edition!
Brief Description: Determined to get the most of my bushel of apples, I made everything I could!
Project Photo(s):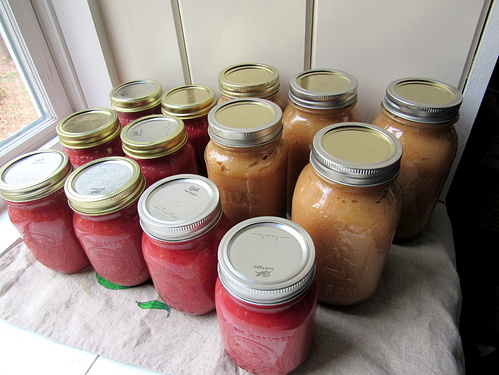 Photo is just of the apple sauces - there are more in the main post.