My husband goes through jeans like nobody's business. Sometimes I patch them. Sometimes I cut them up and make patches. And I have an ungodly amount waiting in the wings to be made into a dungaree quilt (eventually he'll nag me enough that I'll get around to it).
But then I saw video tutorials on how make corded baskets, and well…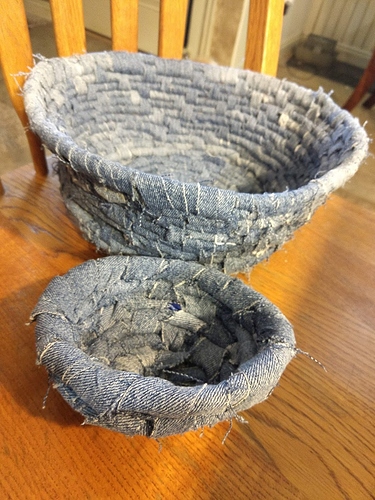 I kind of became obsessed.
I still have half a leg left to make another small one.