Years ago in a wish swap, one of the people I picked requested a shielding passport wallet to keep her passport safe. We discussed and she wanted it to have a static shielding bag sewn into the wallet. Those shiny metallic bags computer and electronic parts come in. So that is what I did.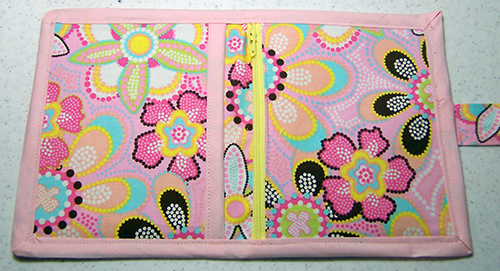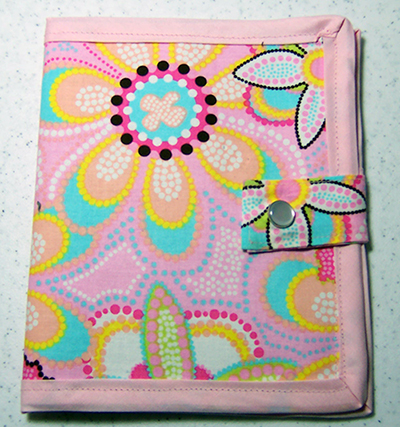 Every piece is lined with a shielding bag (the entire back and each pocket piece). The idea was that in order to be protected, the passport needed to be fully enclosed on all sides with the shielding bag. I wish I had some photos of this step, but do not. Basically what I did was cut apart a shielding bag and then used it like I would have used interfacing. I pinned it in place and sewed it on all the edges to keep it in place. No ironing because it is plastic. So iron your fabric first before adding the plastic bag.
Because it was bulky, instead of how you would normally sew things inside out and then turn it right side out to hide the stitching, I sewed the pieces together right side out and covered the raw edges using bias tape.
Someone else really liked it and so I made another wallet for a second person in the swap.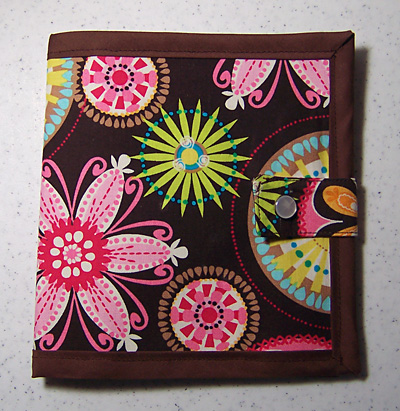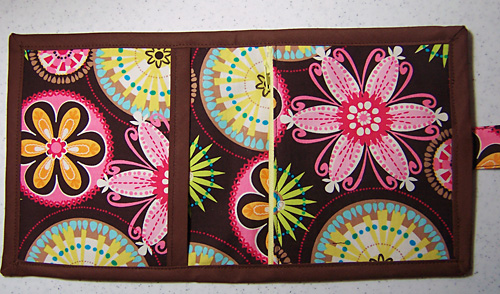 Does a static shielding bag protect your passport from being RFID stolen? I don't truly know, but it is what she wanted and maybe it does. I didn't have a way to test it, and would be curious to know if anyone knows if it really works or not.
Thanks for looking!