I've made this particular file a few times, but this was the first time for a housewarming card. The greens work better together in person than in the photos.
The "Congrats!" is actually in a bright lavender embossing powder which shows up nicely in person.
And my typical inserting-it-in-the-envelope shot!
When I have posted box card before, some people were curious about how they work, so I took a few pics of how they collapse, as viewed from the bottom.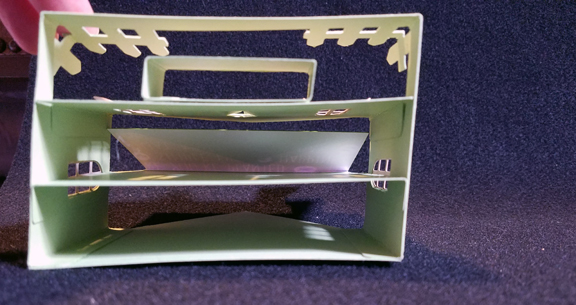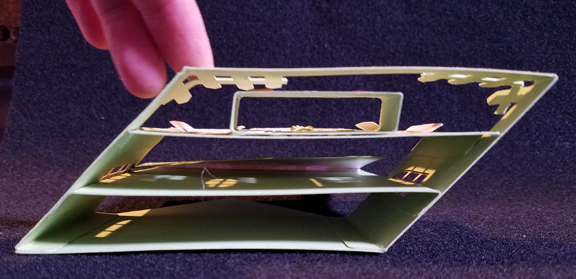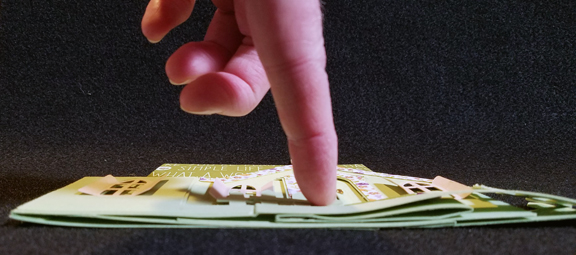 I cut these using my Cricut Explore using files from svgcuts.com.