Last weekend I made a really pretty masterboard and new my next weekend blitz challenge set would use them.
From left to right top to bottom the themes were:
Fairy tales, relax, put a bird on it
Horoscope or Zodiac, vice, sew awesome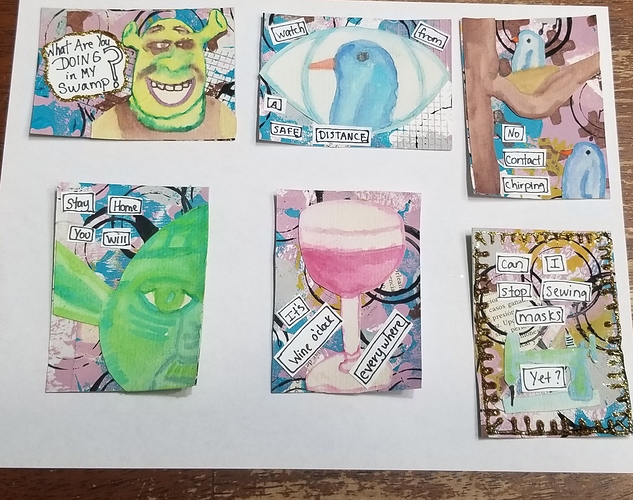 I have been feeling pretty over this whole quarantine thing this weekend–in a slump- so I decided to give this set another "thanks covid-19" vibe. I wanted to do something different, so I did some watercolor then cut it out and glued it to my masterboard background. Each card has some word elements. I did the relax card last, and love how the birds I am watching are the same as in the put a bird on it theme. Hehe. The bird eye is my favorite and next is a pretty zombie looking Shrek! ha.
4.Wise Yoda said over and over and over and over again…stay home you will.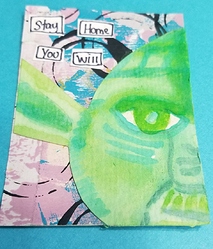 I just cannot get into sewing masks (because I really don't want to wear them–but I will.) At all. But I did. I made 8. Go me.
Thanks for looking. Once again, thanks for hosting another week of this challenge, @alteredmommy.