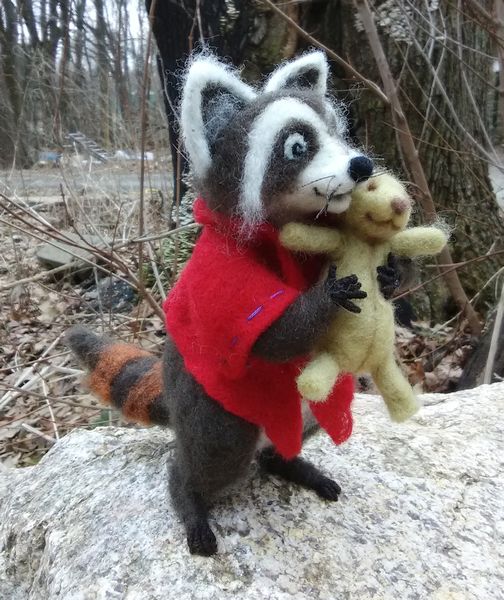 Haven't been as active this week - giving myself a little time off. Hope everyone is staying safe & healthy!!
Reginald is insanely adorable! Ohh, I just want to pinch his cheeks! And his wee hands. And, his bunny!
Omg! I am in awe of your skills. I've done some needle felting so I know how hard it can be to get it to do what you want.
Reginald and his bunny are so wonderful!
This is so stinking cute!!
This sure makes me feel better about the world! So cute and it gives a sense of safety and security to me! awww…the bunny…
Reginald is too adorable for words…and that security bunny!!
Oh my goodness! Reginald is so adorable. Holding his wee little bunny. Love them both.

So, so sweet! Heart-meltingly cute!

This is so cute. I love him so much. His little fingers. Those eager eyes. Perfection.
He is beyond adorable, you have some mad skills there!

Oh my goodness; your felted creations are always adorable, but that security bunny sends the cuteness factor through the roof! LOVE it! XD
Thank you everyone!!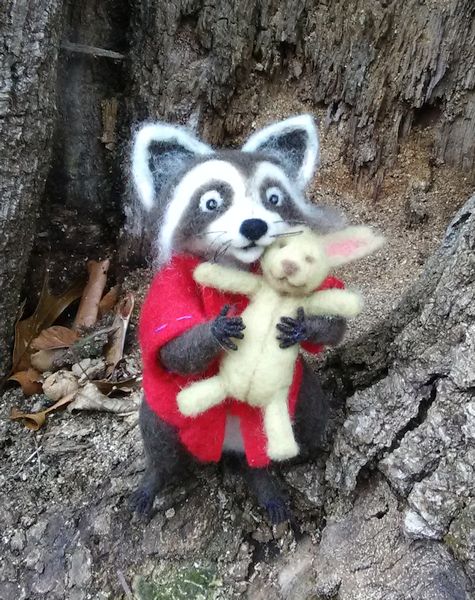 He has an armature which makes him posable which I'm still not convinced is a good idea.


If I'm going to continue to use armatures, I will want to reduce the length within the head. Interferes with sculpting the head as effectively as I would like.
So absolutely sweet. I am with Reginald. I need a security bunny.
Awww, thanks for posting another picture of Reginald. His expression is amazing!
This is all things sweet, adorable, and I want him and his security bunny - I love his face and eyes so much - so expressive!
oh gosh! He's amazing! You are a Beatrix Potter of felting!
The idea of a anthropomorphic racoon, with a little baby security bun toy of his own, makes my heart so happy, @Harlan. So.Happy.
I can't wait to see where your imagination takes us!!

You are awesome! Your project is one of this week's featured projects!
Wowzers!!! Thanks!!!