Not a finished project but thought I would share a story with y'all.
My auntie never had kids but absolutely loved all her nieces and nephews. She couldn't have kids of her own so after she got her RN she specialized in NICU care so she could surround herself with babies all the time. She was a fantastic nurse and loved her job well into her 60's. She was VERY creative and an amazing seamstress and fiber artist. Her true joy was cross stitch. She crocheted an amazing piece for over her couch that was 4 feet by 6 feet of a carousel. I used to sit on the couch for hours staring at the beautiful work and artistry. She noticed my admiration and taught me to cross stitch when I was 8. She bought me SO many kits and supplies and every bday and Christmas I knew I could count on her for replenishments. My poor mother can't sew a button so I couldn't go to her for guidance so I relied on my auntie.
Long story short, I found this book she gave me (copyright 1980) and an afghan that I had started 20+ years ago. Thought I'd share…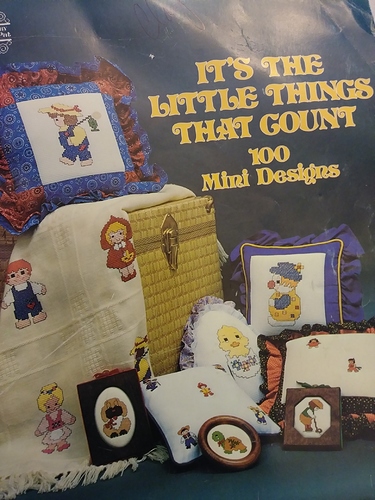 and the only panel I've completed…out of 63!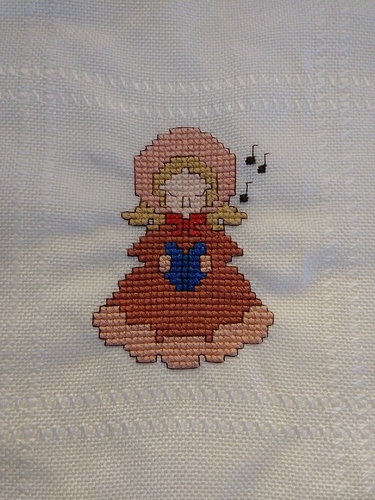 This quarantine might be the best time to resurrect old crafts!