I have previously been able to navigate LC with no issues on my ipod touch. Now I get a blank page with the categories menu and the new topic button. When I click on categories, these two things replicate themselves below the originals. This happens each time I click either the first one or the new ones. Nothing happens when clicking new topic.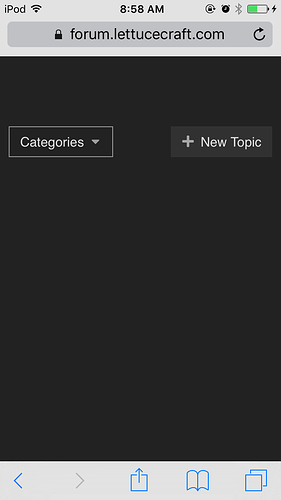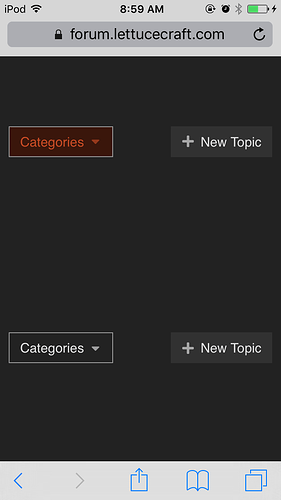 I'm not running the most recent iOS because the device is too old to accept it.
iPod touch 9.3.5
Safari 9
Thanks for any insight! I can still use the desktop site but it's nice to not be tied to that.