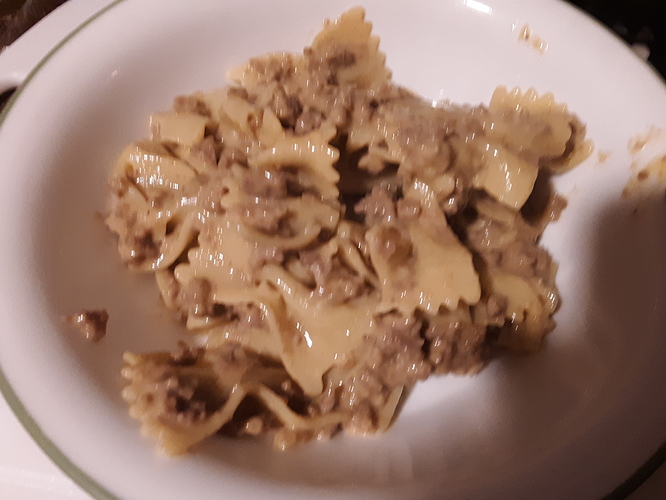 4.5 oz bowtie noodles, cooked til tender
1/2 lb ground hamburger
1/8 tsp, or a dash of ginger
1/4 tsp paprika
1/4 or 1/8th tsp ground mustard
4 oz velveeta cheese
1/8 c. Chopped onions.
Salt and pepper to taste.
Lightly brown hamburger & onion, mix paprika, mustard, ginger. Continue cooking til done. Mix in cheese and noodles, add salt & pepper.
Now it don't look like much, but it's actually pretty darn good for a simple meal.