I made this mixed media for Stellato_escuro in the Little Good Things swap which I titled "Once in a Blue Moon"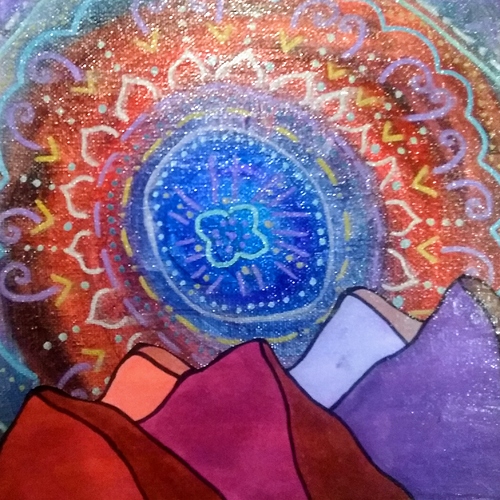 The background is acrylic paint and metallic markers. The mountains are alcohol ink markers markers on paper, then attached with gloss gel medium.
Does anyone have any tricks for photographing glossy things? I have a few more I've made now too and I mostly just get glare unless I do it at a steep angle which looks kind of silly with the small canvases to me.