I put together this card for a dear friend who was laid off last week. I'm blurring the photo, because swears.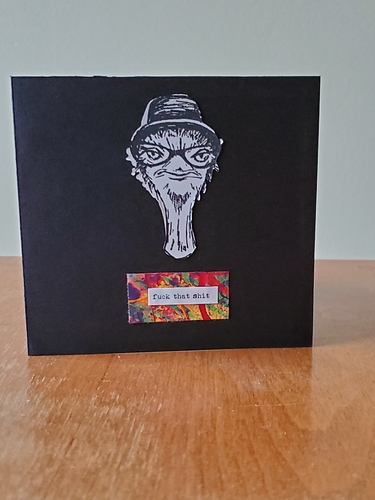 I don't throw around a lot of f-bombs (out loud, at least), so I like to think the surprise of getting this from me will also cheer her up

.
Thanks for (effing) looking

.