My brother sent me a picture of a crochet baby Yoda his co-worker had received, and asked if I would consider making one. I mean, obviously. I haven't even seen The Mandalorian, but with the abundance of memes and crochet babes floating around the interwebs, I knew it was a matter of time before somebody would ask.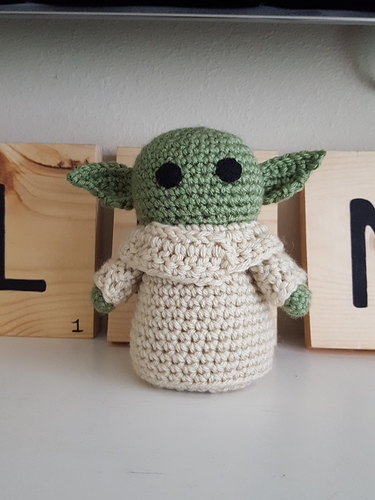 I used colors I had in stash, so they aren't a perfect match, and I don't have any ami eyes (cannot think of what they're called right now

) so I cut out some felt, but you can tell who he is, and my brother loves him. So that's a win!