Scrub-a-dub-dub with these tie dye scrubbies. These are 100% cotton. Made with a white cotton yarn and Yarn Bee Scrub-ology cotton yarn (found at the bottom of the post) and as you can see in these pictures the project starts out muted in color.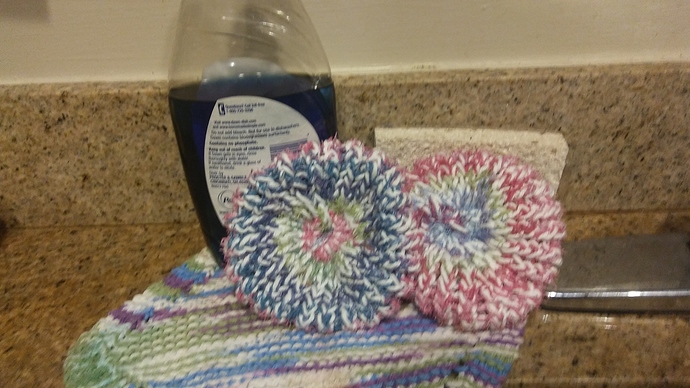 Add water and you have vibrant color!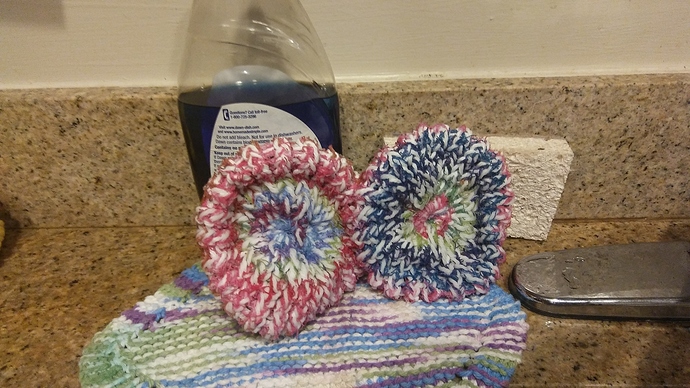 And both sides are different.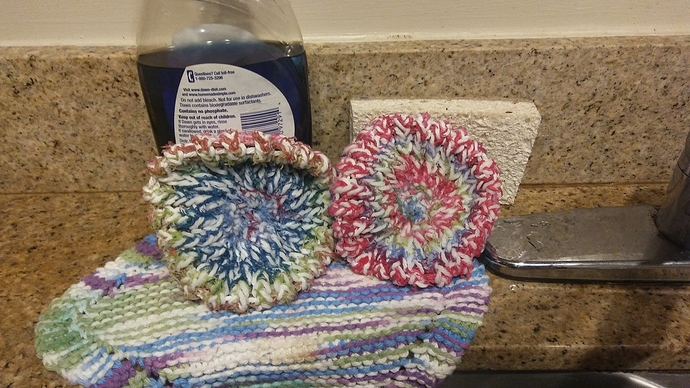 Great for light stuck on food and with some effort medium stuck on food. Can also be used in the bathroom to clean the shower, if you would like. These can be placed in the dishwasher or the washer machine for easy cleaning and work best if rinsed out after each use with warm water and a dab of dish soap.
You can make these fashionable delights with the yarns below. Also found at Hobby Lobby.