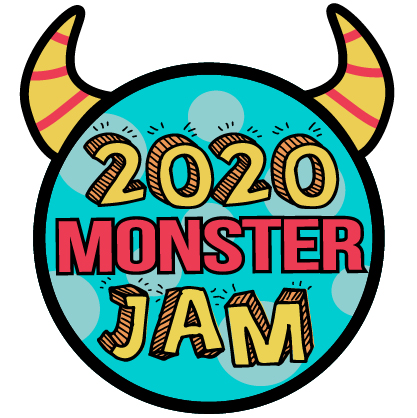 Show us your monsters! Introducing the April 2020 Monster Jam, a month long monster craftalong. Monsters of all types/kinds are welcome: movie monsters, cute monsters, scary monsters, little monsters, big monsters, sewn monsters, crocheted monsters, painted monsters, monster ATCs, etc.
Join in the fun all month long. Anyone who creates a monster related post and mentions it here in this craftalong during the month of April 2020 is eligible to win prizes. Check back as new prizes will possibly be offered throughout the month.
Prizes so far:
Set of Kwality Monster Notecards with envelopes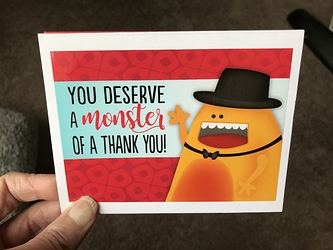 Two Kwality Monster Magnets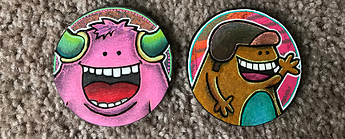 Let the monstering begin!
Currently monstering along and eligible for the prize by creating a new posting and linking it here: @JoyfulClover @gozer @Magpie @geekgirl @curiousfae @roler @Loop-da-Loop @kittykill @Homerof2