This Godzilla cross stitch has been sitting in my maker list since 2005.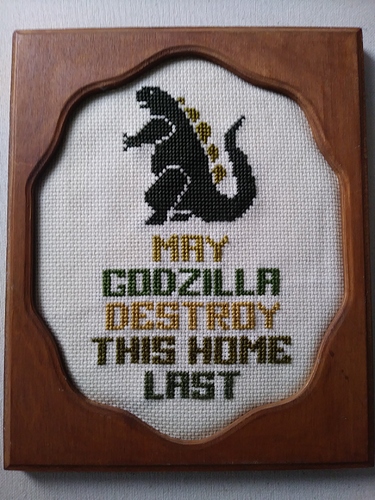 That's a mighty long time to not make something! I stitched him for the January stitch-a-long prompt of "home". Each line is a different shade of green, as well as his body and his back spikes. This is for me!
Cross-stitching is a medium one must love to really complete, because it takes HOURSSSSS. The frame was picked up while thrifting but I'm pretty sure it was from the 80s. I would love to get more of them!
How much Monster Jam is in you? Come jam with us!