I made this necklace for my mom who turned 60 last November (yes, it's late). Each ring is supposed to represent a decade, so 6 rings = 60 years!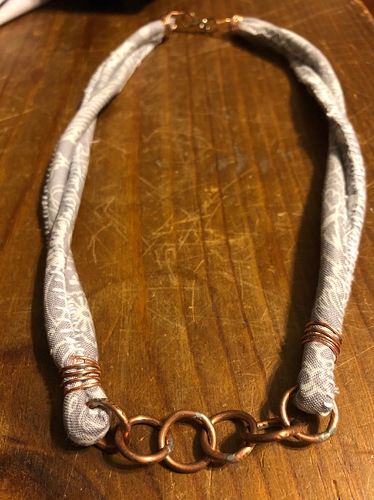 Mr. Road soldered the copper rings for me (I hear a soldering lesson is in my future).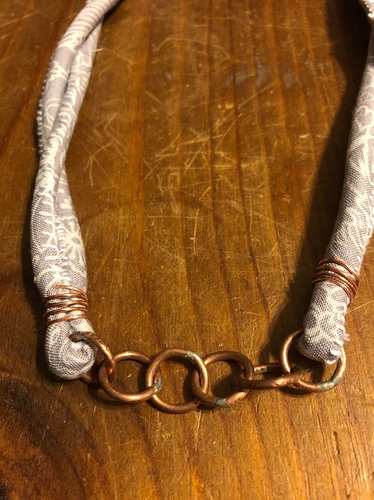 The necklace itself is a piece of clothesline wrapped with fabric (1-inch wide) and stitched with embroidery floss. I used some wire wrapping to keep the pieces together and added a twist to the clothesline. The closure is more wire wrapping and a simple clasp. I'm working on designing an upgrade to this part for future pieces (that's part of the soldering lesson!).
Here's a photo of it being worn for reference.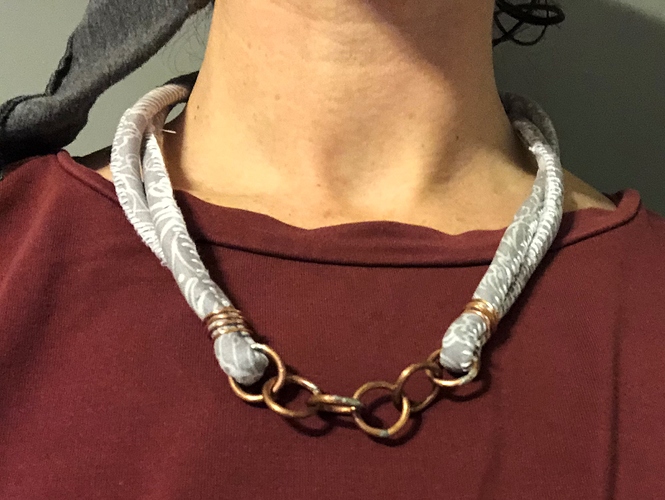 I really like this style and hope to play with it a lot more!