After sewing the practice run "t shirt" pillow, I had an AHA! moment and… well, this happened.
I used to study material arts and made it to 3rd degree black belt before our studio closed. My uniform top has been hanging in a corner of my closet, but not anymore!
This technically the front of the pillow.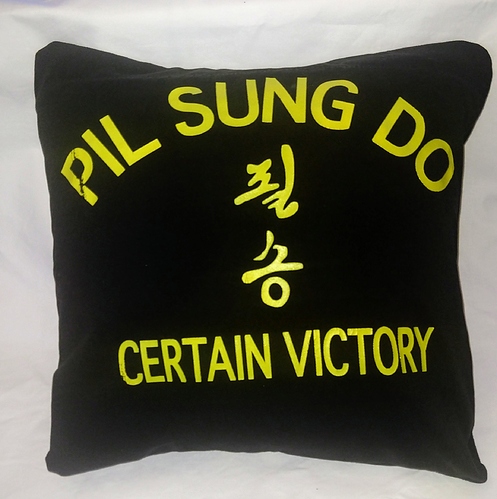 This is the back and my favorite part. I have stories for everything on this side.