I finally finished my scrapbook from my trip to Ireland… last August. Sheesh! I had posted the blank part on the old site, but here is the finished deal! Or close enough that I'm going ahead and calling it done.
I made a box for it using this cute envelope shaped set of svg files from svgcuts.com and fun airmail papers and embellishments. Then added some bits cut from emphemera - i.e. airline boarding passes.
I used my Bind-it-all to make the pages - doing one spread/day of the trip. I left it unbound and took only the cover and pages on our trip.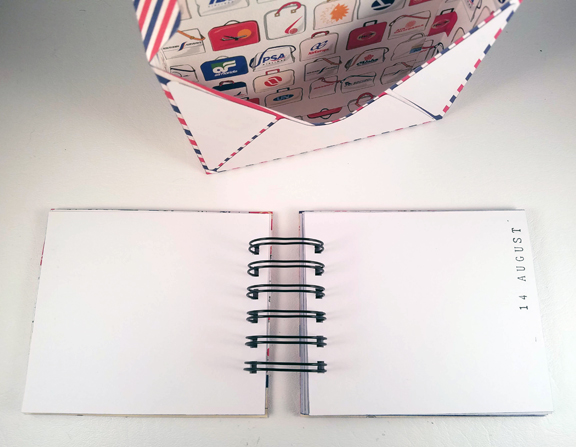 I worked on the pages some while on the trip, but finished it up at home. Getting most of the collage bits done shortly after our return. It was just the photos and final binding I didn't get done until this week. I took photos of all the pages… but that is 45 photos, so I will just share a few here.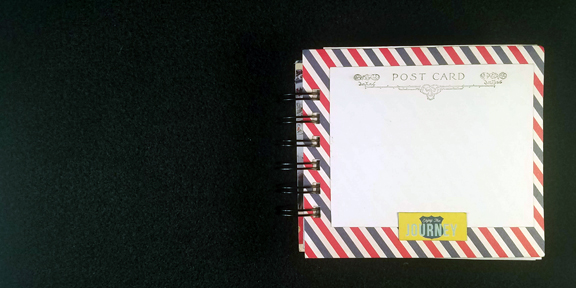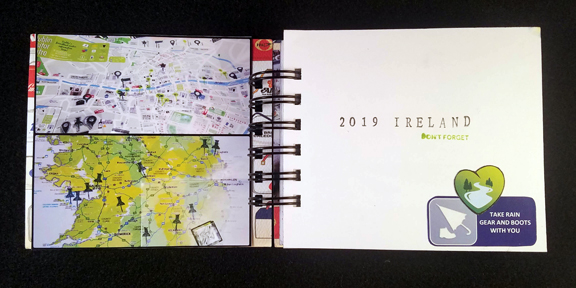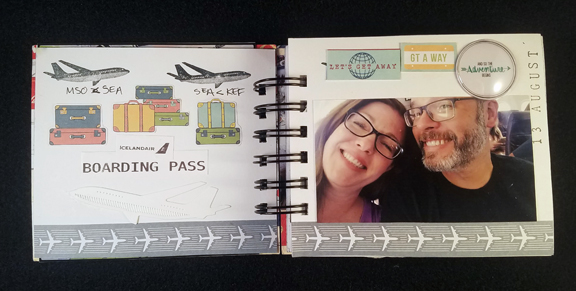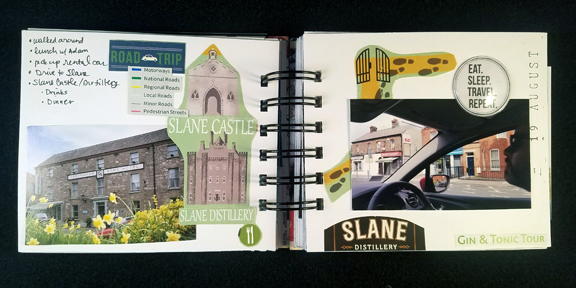 Oh, hey look! I got to meet the talented, kind, and generous @Edel! And her family! She and her husband took us on a pub crawl of every pub in town! All 2 of 'em!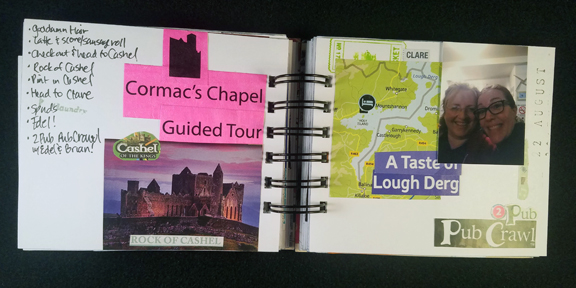 Some days I had more cool emphemera of more cool sites than I had room for on just two small pages, so I used some extra partial pages to add more or just punched the actual tickets, etc. to go in.
Edel and Brian were also kind enough to give us some great tips about must-sees while we drove from Dublin on the east coast to the west coast. It was definitely a bonus that we saw Bigfoot at just about every place we stopped!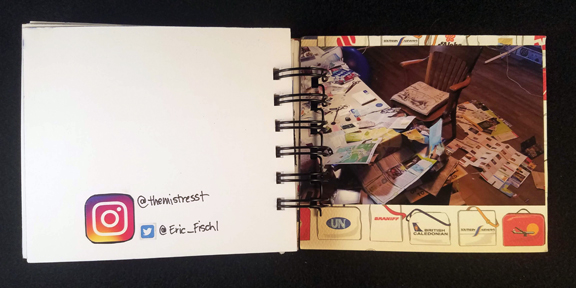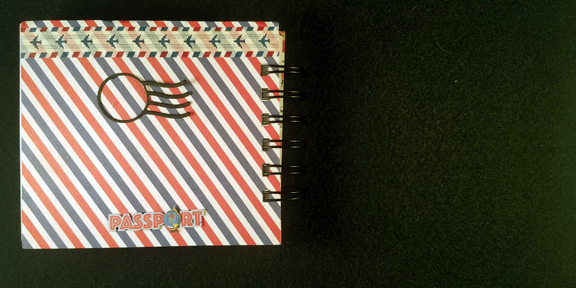 I took along a set of map pin stamps I picked up a few years ago and used them to mark all the places we stopped, stayed, ate, etc. in Dublin (our first 5 days and last day) and around Ireland on the intervening 8 or 9 days. They're folded up in the box with the finished book.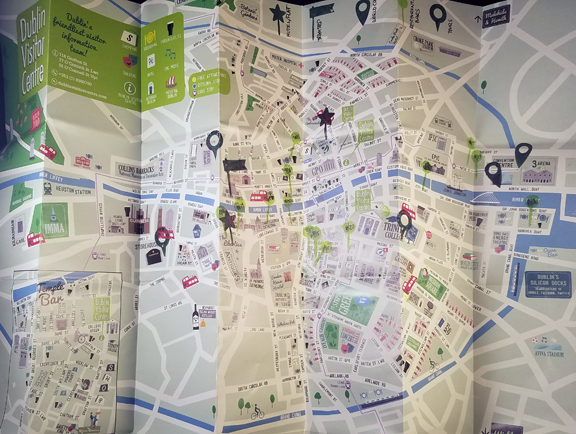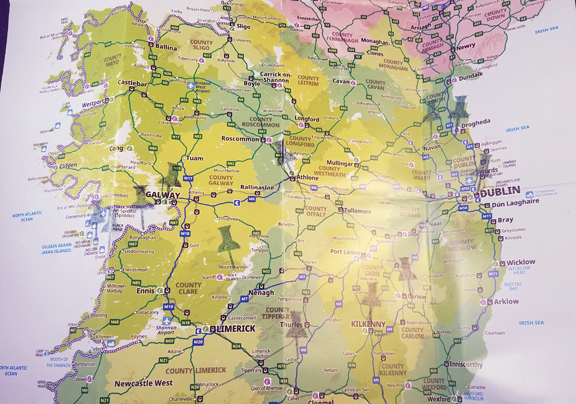 I always start one of these small format scrapbooks when we take a "real" vacation, but I rarely get so far as actually getting them done-done. So this feels like a win!