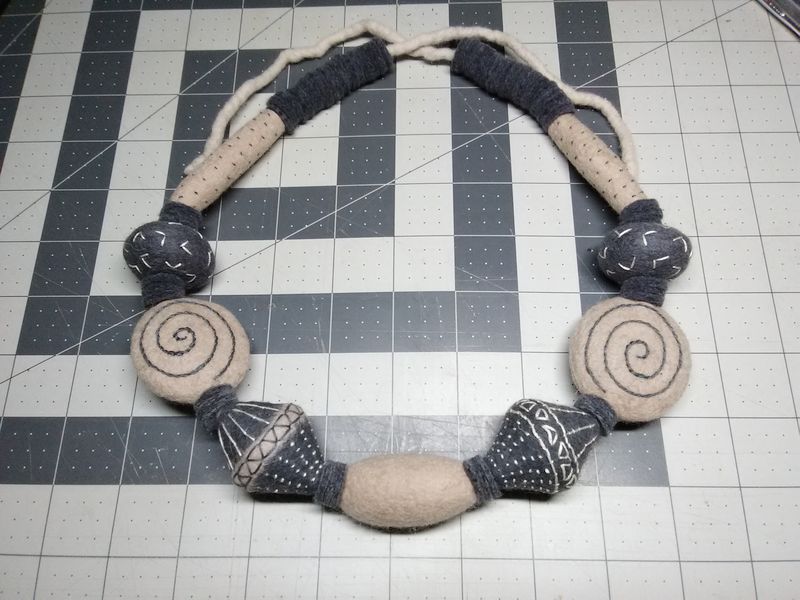 I think I need to move the beige tubes a little higher in the necklace and move some of the felt heishi "beads" (what a pain to make) down.
OR … maybe put the beige tubes where the grey oval beads are.
I would have played around with the arrangement this evening except my back is killing me.
I may make some more heishi beads to add to this. Still have to mastermind a clasp too.