A birthday present for my child's bestie: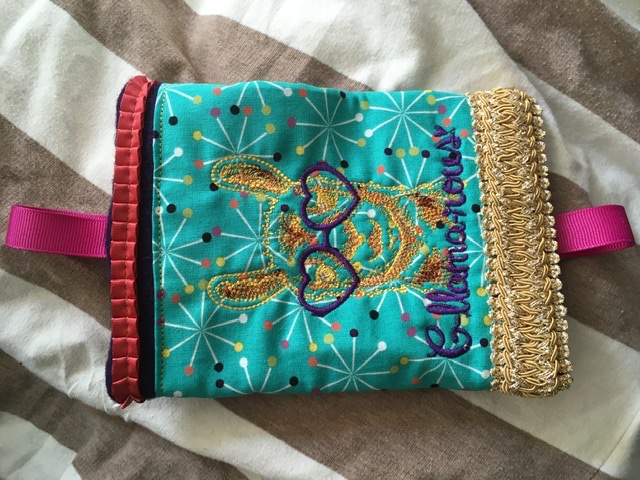 She told us her party theme was Llamas (but we're not allowed to tell her other friends, so it'll be a surprise when it's not Harry Potter…) and they're definitely at the age of sparkly glamorous stuff.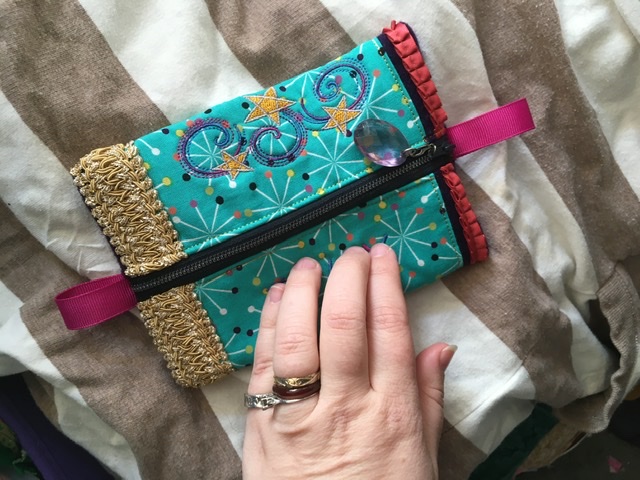 Back, (covering the kid's name) with a plastic gem salvaged from a pair of yard sale earrings as the zipper pull.
Anyway, it's that pencil pouch pattern again, only this one didn't turn out pencil-sized. Also, I used & shortened a hand-me-down metal zipper, and it wasn't traumatic, so that's nice.

Now I'm just going to have the ridiculous "I'm a Llama!" song that the girls made up stuck in my head for the next week…