I'm doing this twelve trees quilt (tutorial by Helen Howes) for my lovely friend who had to postpone her steampunk wedding until next year.
This was my first attempt and I can see that the trunk needs to be significantly thicker than the branches in the next one's.
My question is about quilt as you go. The nature of this block -slash and go- means it doesn't lay exactly flat. So I thought QAYG might work, does any one have any advice on joining the blocks? Links to good tutorials etc?! Any other suggestions. Would you use polyester or wool batting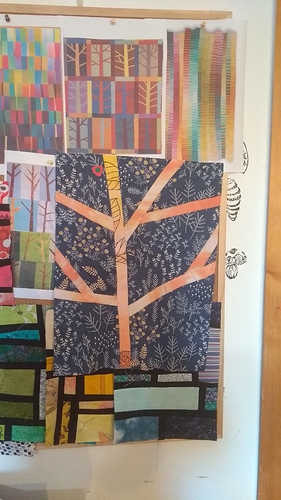 Edit: I really recommend this block, it's very fast.
Block two