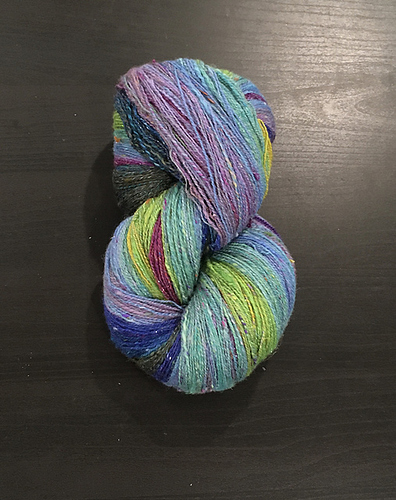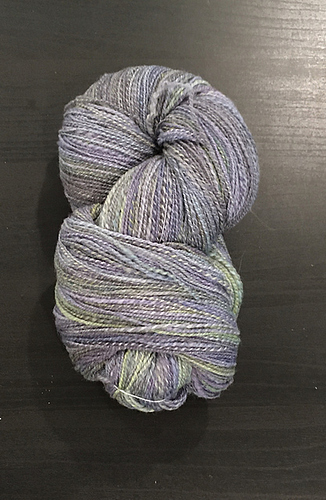 These are my most recently finished yarns (I have several others still in need of plying).
The first skein is from Inglennook Fibers 2019 12 Days of Christmas spin along. The colors were chosen from a photo of the Aurora Borealis.
The second skein is from a braid of Huckleberry Knits fiber.