My oldest friends (the 2 boys who grew up in the house next door) now have 3 daughters between them. I have made the same blanket for each of them but with different colors. I figure if you choose colors the parents like, they're probably more likely to actually use it.
The first was for the benefit of the mom, whose favorite colors are black and hot pink.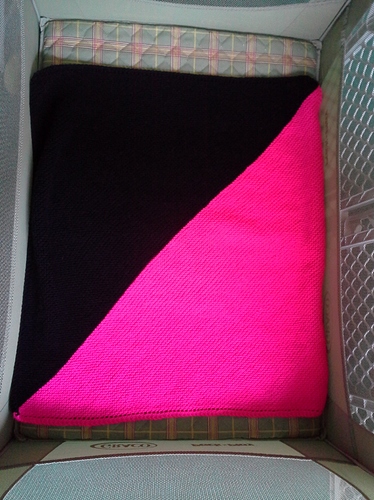 The second was also for the mom (for all of us, though, really), inspired by the Teenage Mutant Ninja Turtles. First half is green (for the turtles), then red (I chose red first because Raphael is her favorite) and went in incomplete rainbow order after that (orange, blue, purple).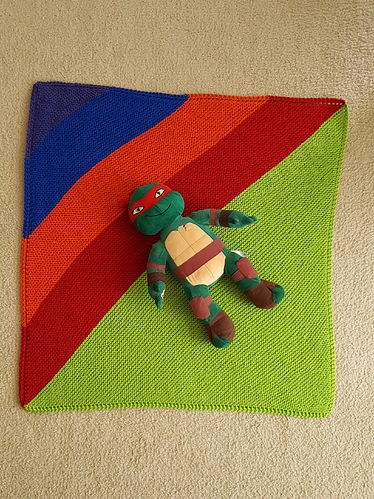 She's sent me pictures of herself using it on airplanes, while traveling alone.

And the latest is for the brother who is closest to my age. I went with traditional rainbow for their rainbow baby.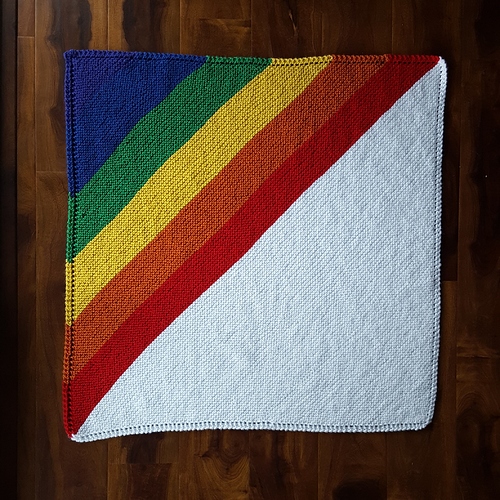 She's getting close to a year old at this point., but so are my nephews and I've only
just
started theirs. I know her cousins have gotten some good use out of their blankets, so I hope she'll like hers.