Some friends are expecting their second child, so I made this card to celebrate. The paper is all cardstock, with gel pen accents. (The purple pen is metallic, but I'm not sure the photo captures it well. )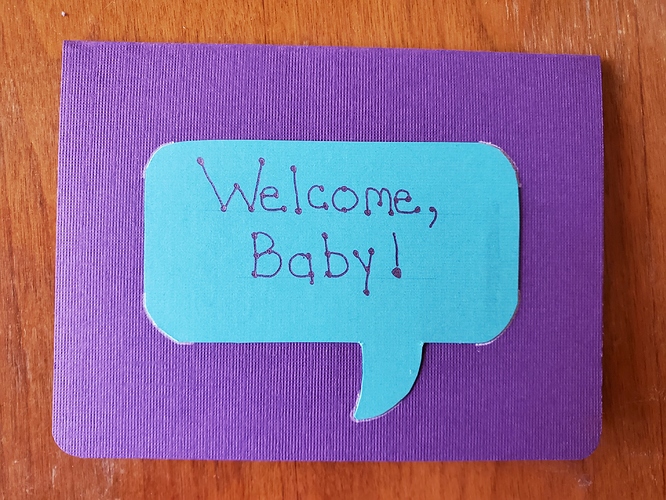 I also made a little card for the big sister. She may very well be too young for it to make her feel special, but the gesture was important to me because I do remember how it felt to be acknowledged in the transition from only child. This one is just colored pencil and stickers on cardstock.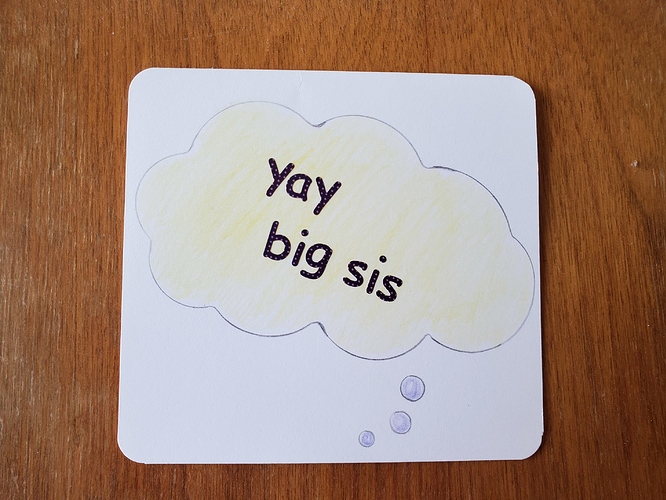 Now I just have to get them in the mail before baby comes. Thanks for looking!