I made a bird lovers dozen (totally a thing, right?) set of notecards with pictures I took of my backyard birds. I was so inspired, I am going to just order[ed] prints (so there's not the annoying print lines that are on some of these…I think I needed to tell my printer glossy photo paper) and make a few sets for Christmas presents. I picked 4 of these plus one of last years hummingbird pictures and got 18 4x6 of each of them, plus ordered a bonus set of 10 of another hummingbird pic to complete my 100 free prints on snapfish. This will make sets that have 2 copies of each 5 birds plus one of the extra hummingbird cards.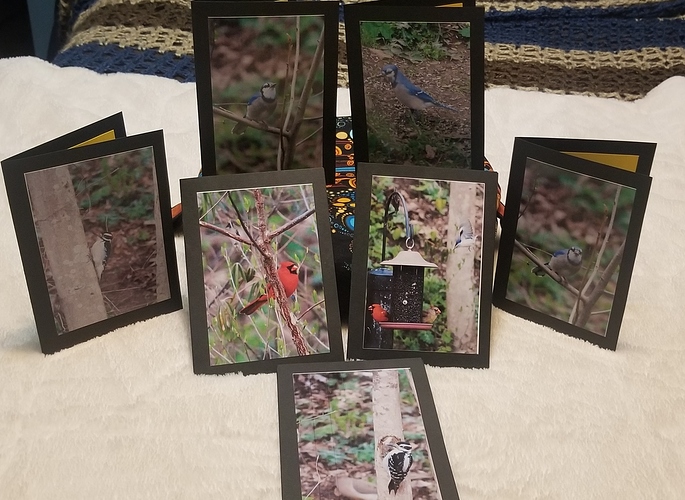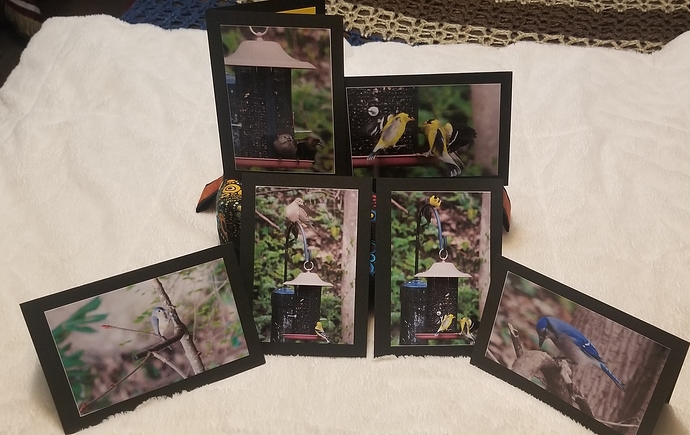 Close ups of a few of my favs even though I only ended up using the cardinal as one of my five. I picked birds that were not on my feeder (mostly) for the set I ordered.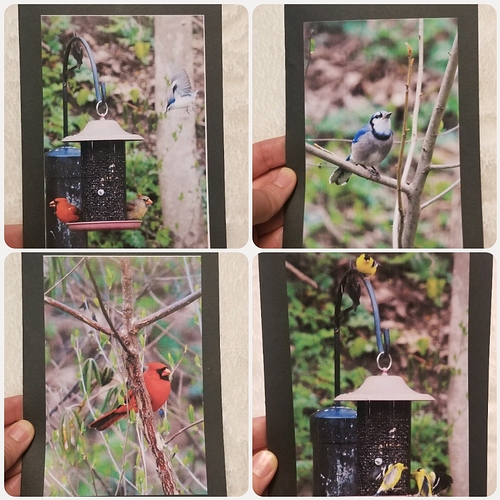 No hummingbirds yet this year, but they are in my state, so I put the feeder up.
I added yellow paper for the inside because I had a bunch to use up in my scraps first. The envelopes are blue. However, for gift giving, I'll try to get some purchased envelopes. Even though my paper stash is mighty (thanks to buying and buying as my LCS went out of business last year) I don't really think I need to use it for making dozens of envelopes…unless you're really special!