I feel like people need to see this for a couple reasons. It's a quote from the Animal Crossing video games. There is a fortune telling cat that comes to your town and tells your fortune, and she always ends with this saying. The new Animal Crossing comes out in 6 days!
It's in a 6 inch hoop.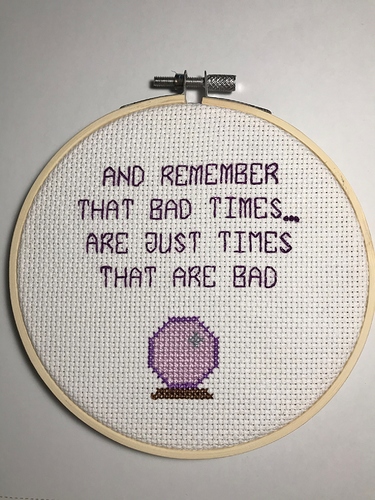 The lettering and crystal ball detail are sparkly.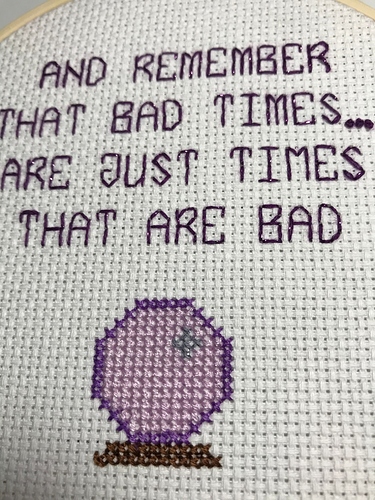 Thanks for looking!