Thanks to the tutorial and prodding of @Lynx2Lancer, I made fabric twine and used it to make a new wreath for my front door.
I used just about every strip of blue scraps that I had, plus a little bit of some "ugly" or no longer wanted fat quarters. This was a fun and mindless task that I did while binge watching Better Call Saul…

I made yo-yo flowers in three sizes and then glued them on…didn't want to cover up too much of the twine. I also added some seashells I collected while walking on the beach this past fall.
Here it is without the embellishments. I made the gradient by sorting the strips into light, medium and dark and transitioned by using a strip from the previous round into the next round. It was not a perfect method, but it worked well enough.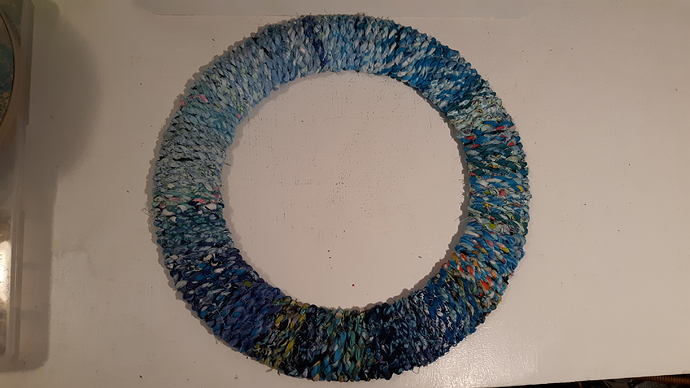 Here it is embellished. I didn't glue it too much so I can remove the stuff when I get tired of it and add maybe other flowers or a bow.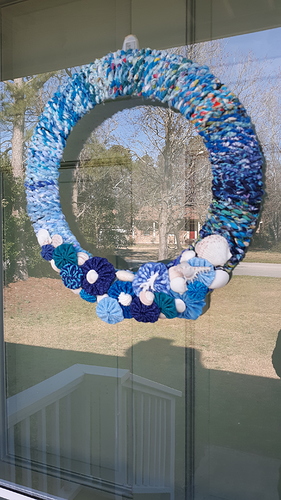 I loved this project…but I am in no hurry to make another soon…my hands are so tired of twisting fabric! Thanks for looking!